Eddie Ahn | Executive Director, Brightline Defense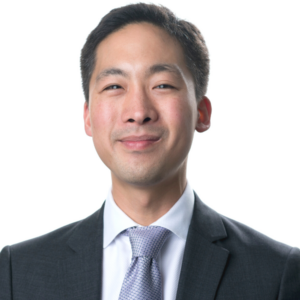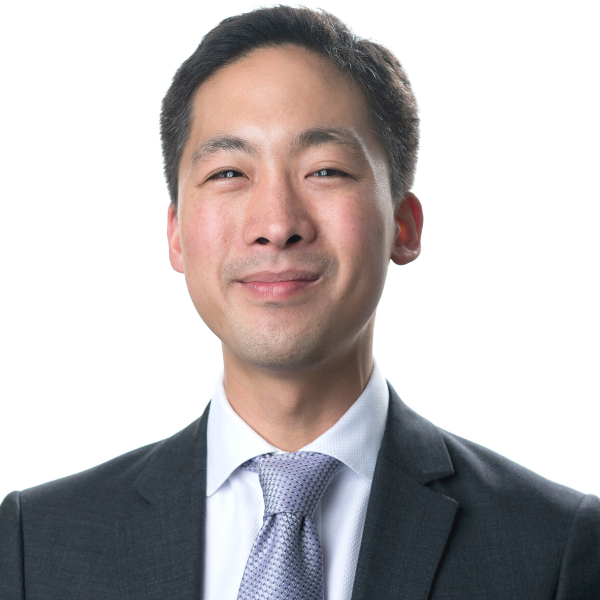 Eddie Ahn is the executive director of Brightline Defense ("Brightline"), an environmental justice nonprofit. In addition to coalition-building and direct service programs, Brightline has established itself as an effective advocate for sustainable environments and workforce development policies with a team of policy experts, lawyers, and community organizers.
Eddie currently serves as a commissioner for three local and state government agencies related to environmental policymaking: SF Commission on the Environment (as President), Metropolitan Transportation Commission (MTC), and the Bay Conservation and Development Commission (BCDC). In December 2021, he was also inducted into the California Energy Commission's Clean Energy Hall of Fame for his work in clean energy and equity. Prior to being a nonprofit attorney, he was an AmeriCorps member, teaching art and public speaking workshops in Oakland's Chinatown.
Eddie has received his J.D. from UC College of the Law, San Francisco, and his B.A. from Brown University. He is also a member of the California State Bar.
Session: The Challenges and Promises of Offshore Wind
---
Alberto Ayala | Executive Director, Sacramento Metropolitan Air Quality Management District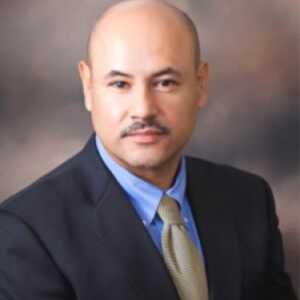 Alberto Ayala began his tenure as the Air Pollution Control Officer and Executive Director of the Sacramento Metropolitan Air Quality Management District on July 17, 2017. In this capacity, Alberto now leads a team of dedicated professionals focused on advancing the region towards cleaner air and a sustainable future. The Sac Metro Air District provides regional leadership protecting public health and the environment from the adverse effects of air and carbon pollution and implements economically sensible policies for achieving the state's air quality and climate goals. Under the direction of the Sac Metro Air District Board of Directors, Alberto and the team will prioritize contributing to the expansion and acceleration of the region's sustainability efforts and ensuring the continued implementation of the agency's long-standing and successful rules, programs, and operations.
Alberto came to the Air District after 17 years with the California Air Resources Board (CARB), serving most recently as its Deputy Executive Officer responsible for the state's ambient air quality monitoring program and the agency's laboratories. He directed regulations for equipment and vehicle emissions reductions, including the state's widely recognized low emission vehicle standards and efforts on sustainable transportation electrification. Alberto was also responsible for low carbon transportation investments and incentives for vehicle technology advancement. Before becoming a deputy, Alberto served in various senior management and technical staff capacities in monitoring, mobile sources, and research.
Session: The Remote Workforce – Environmental and Equity Implications
---
Catherine Blakespear | California State Senator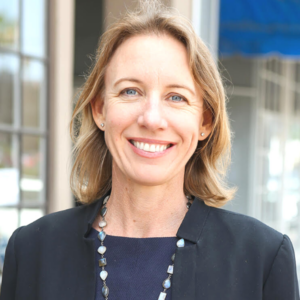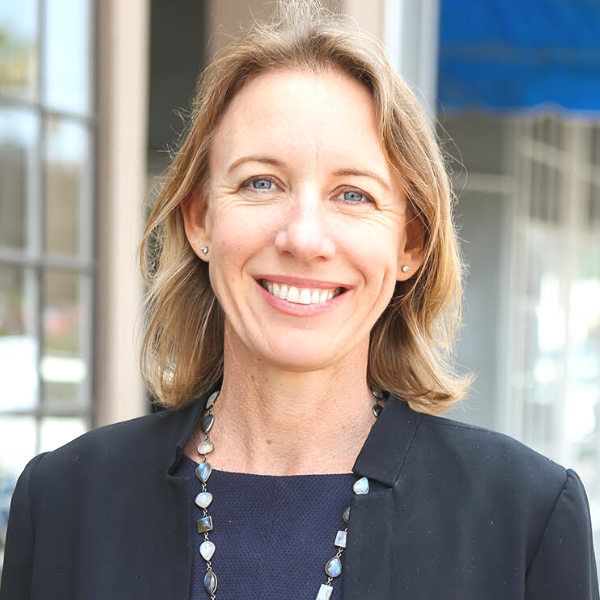 Catherine Blakespear was elected in 2022 as the state senator for the 38th district, which represents northern San Diego County and southern Orange County. Catherine previously served eight years in local government, six years as the Encinitas Mayor and two years on the Encinitas City Council.
As mayor of Encinitas, Catherine made her city the first in the County to deliver 100% renewable power and passed a tough climate action plan to reduce emissions.
When the pandemic hit, Catherine delivered emergency financial assistance to help local businesses keep their doors open. As mayor, Catherine banned ghost guns, passed tough safe gun storage requirements, and supported red flag laws to keep guns out of the hands of people who are a potential threat and made her city one of the safest in California.
Additionally, Catherine improved water infrastructure during her time as Vice President of the San Dieguito Water Board, ensuring customers a reliable, clean water supply.
Catherine lives with her husband, two teenagers and her mom in Encinitas.
Session: Effectively Influencing State Climate Policy from a Local Level
---
Alexander Casey | Director, Housing Affordability Data Lab at the Terner Center for Housing Innovation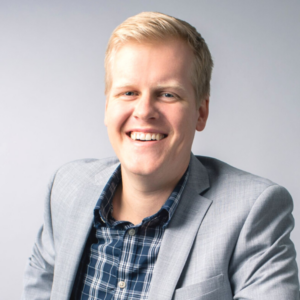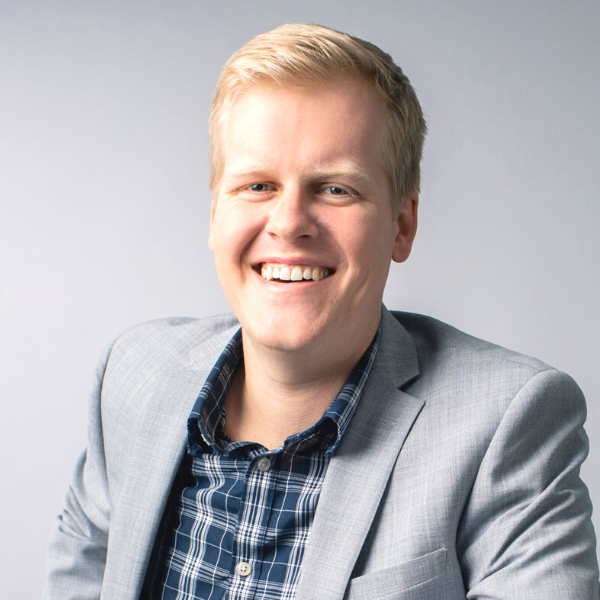 Alexander Casey is the Director for the Housing Affordability Data Lab, the Terner Labs program to create analytical tools and datasets to inform more data-based government decisions. He brings public-facing and managerial experience in housing policy research, real estate economics, and housing data metrics.
Prior to joining the Terner Center for Housing Innovation at UC Berkeley, Alexander worked as the Senior Manager and Senior Policy Advisor on Zillow Group's economic research team, analyzing housing data to provide insights and expertise to government, non-profit, and media organizations. Before that, as an Analyst, he worked on consumer protection issues for the Minnesota Attorney General's Office. Alexander holds an MPA from the Evans School of Public Policy and Governance at the University of Washington, and a BA in Sociology from the University of Minnesota.
Session: How to Build More Housing In Your Town
---
Cindy Chavez | Supervisor, County of Santa Clara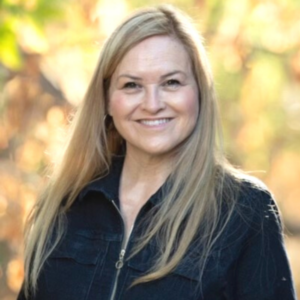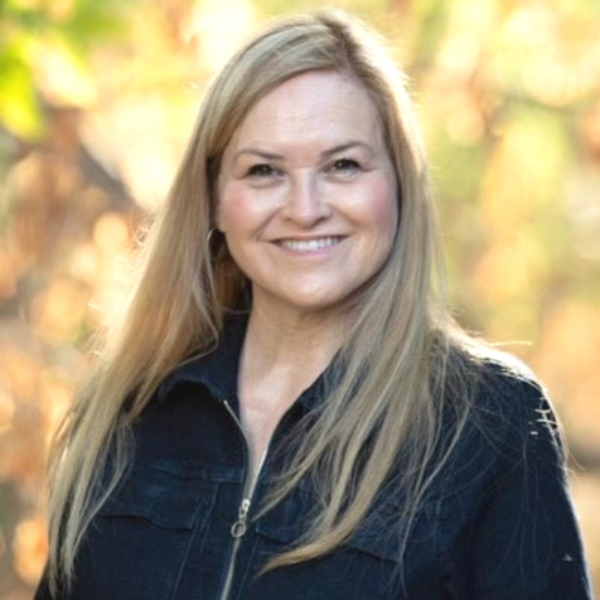 Supervisor Cindy Chavez represents more than a half million people in East, Central and South San Jose and has made equity the cornerstone of most of her policies. Regionally she is a member of the CalTrain Board of Directors, playing a leadership role in the electrification of Caltrain and planning for high- speed rail. She is also a commissioner representing Santa Clara County on the Metropolitan Transportation Commission and serves on the Valley Transportation Authority Board of Directors. Statewide, Governor Gavin Newsom just appointed Supervisor Chavez to the California Board of State and Community Corrections. The BSCC works in partnership with local corrections systems and assists efforts to make improvements in reducing recidivism.
She is responsible for the majority of affordable housing in Santa Clara County after being the architect of the $950-million affordable housing bond passed by voters in 2016. She was instrumental in getting the necessary two-thirds vote for the bond measure to pass. Santa Clara County is way ahead of schedule in building the projects. The County has now funded 41 developments that total more than 4,400 homes throughout Santa Clara County – many of which are now in operation or nearing completion.
Board President Chavez along with many non-profits in Santa Clara County led an unprecedented movement to get a 400 percent increase in funding for survivors of sexual assault, human trafficking and gender-based violence. The goal is for the services to help change the trajectory of women's lives in the areas of affordable housing, mental health, job training, education and child care.
Session: Building Decarbonization – What Local Governments Can Do
---
Carl Guardino | VP of Global Government Affairs, Tarana Wireless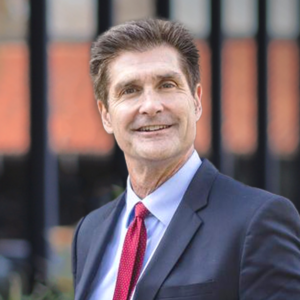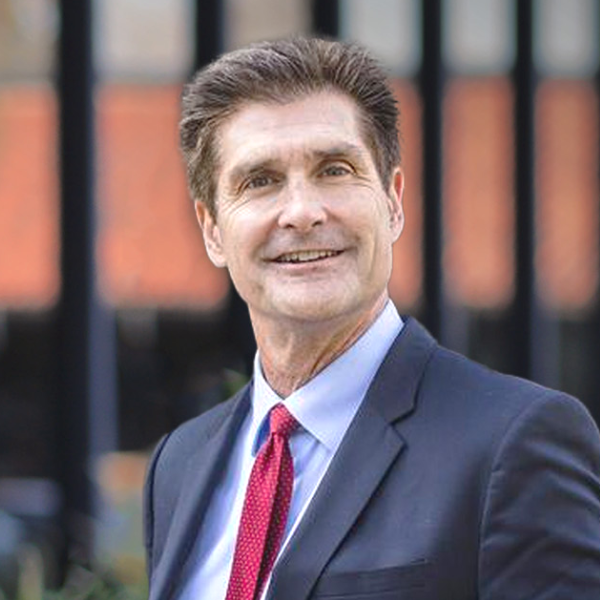 Carl Guardino is Vice President for global government affairs at Tarana Wireless, a pre-public technology company whose sole focus is to help bridge the digital divide in unserved and underserved communities. Prior to joining Tarana in 2022, Carl served as EVP of government affairs for Bloom Energy, and was CEO of the Silicon Valley Leadership Group for 24 years.
Carl also serves as Vice Chair of the CA Transportation Commission and is just ending his 4th term – 16th year – on the Commission. He has led or co-led 16 countywide, regional and statewide ballot initiatives for transportation, affordable housing, open space and water. In his spare time, Carl and his wife Leslee run Marathons, long-distance triathlons and duathlons. Carl and Leslee have three young children: Jessica, Siena and Jake.
Session: The Remote Workforce – Environmental and Equity Implications
---
Arne Jacobson | Director, Schatz Energy Research Center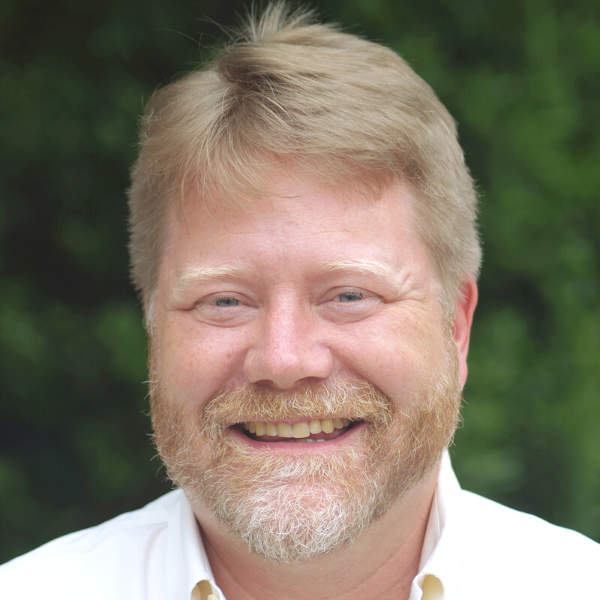 Arne Jacobson is Director of the Schatz Energy Research Center and Professor in the Environmental Resources Engineering Department at California State Polytechnic University, Humboldt (Cal Poly Humboldt). His areas of research interest include wind and solar power, renewable energy technology deployment, energy policy, and access to energy in off-grid areas of Africa and Asia. He has led a team engaged in multiple projects related to the feasibility of offshore wind resource development on California's north coast, resulting in the publication of 30 reports over the past three years.
As director of the Schatz Center, Dr. Jacobson leads a team of about 45 faculty, staff, and students engaged in research related to clean and renewable energy. Since joining the university in 2005, he has been awarded grants and contracts totaling over $20 million. In 2010/11, he served as a senior advisor in the Office of Policy and International Affairs at the U.S. Department of Energy. He was a member of a team that received the Secretary's Achievement Award in 2012 from U.S. Department of Energy Secretary Stephen Chu. Dr. Jacobson has a PhD from the Energy and Resources Group at UC Berkeley, a master's degree in Environmental Resources Engineering from Humboldt State University, and a bachelor's degree in Physics from Earlham College.
Session: The Challenges and Promises of Offshore Wind
---
Jan Pepper | CEO, Peninsula Clean Energy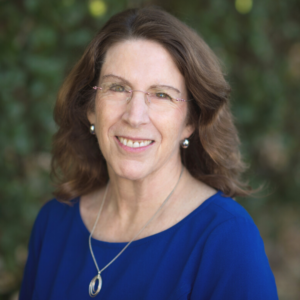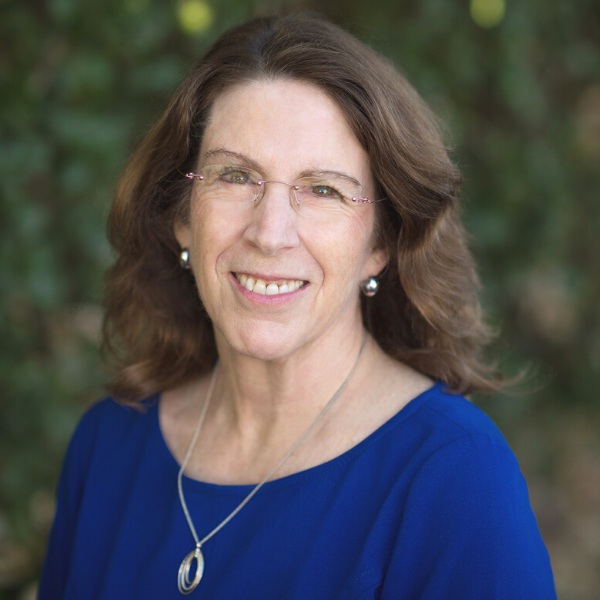 Jan Pepper has over 30 years of energy and utility experience, with a focus on renewable energy contracting and financing. She joined Peninsula Clean Energy as CEO in May 2016 as the first employee and is leading the organization to deliver 100% renewable energy on a 24/7 basis by 2025, and transition transportation and building energy use away from fossil fuels to clean electricity. Peninsula Clean Energy is the community choice aggregation agency for San Mateo County and the City of Los Banos. Peninsula Clean Energy has two investment grade credit ratings and has saved its customers over $90 million since its inception by delivering cleaner and greener electricity at a 5% discount to all of its customers.
Jan was elected to the Los Altos City Council in 2012 and served as Mayor in 2015 and 2020. She served on the Board of Directors of the Bay Area Air Quality Management District from 2013 to February 2017. She earned a BS in civil engineering and an MBA, both from Stanford University. Jan is a registered professional engineer in California.
Jan formerly worked at Silicon Valley Power and has founded four energy-related start- ups. At APX, she developed and pioneered the first use of renewable energy credits, which are now the standard currency for trading and tracking renewable power. At Clean Power Markets, her company designed and implemented the successful Solar Renewable Energy Credit (SREC) program for the State of New Jersey.
Session: Solar, Battery Storage, and Grid Reliability
---
Heidi Sanborn | Board President, Sacramento Municipal Utility District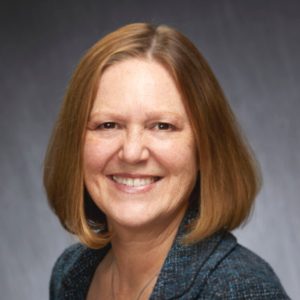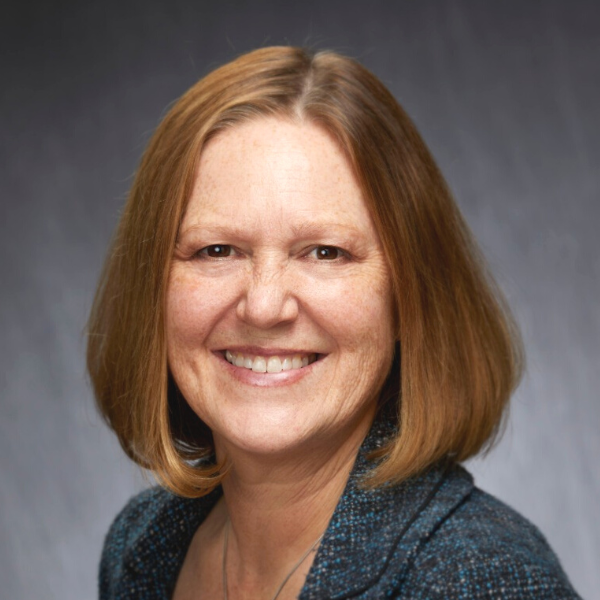 Heidi Sanborn was first elected to the SMUD Board of Directors in 2018. She's currently serving as the Board President for 2023.
Sanborn is the Founder of the National Stewardship Action Council and served as its Executive Director since 2015. She is also the founding Director of the California Product Stewardship Council. These nonprofits are dedicated to reducing waste, increasing recycling and advocating for a circular economy.
She was appointed by State Treasurer Fiona Ma to the Green Bond Market Development Committee in 2019 tasked with efficiently raising billions of dollars in new and affordable capital to build climate-friendly infrastructure. She was appointed by CalEPA to serve on the Statewide Commission on Recycling Markets and Curbside Recycling in June of 2020 and was elected Chair.
Sanborn is active in the community. She has been on the Board of the Children's Receiving Home of Sacramento and is co-chair of the Giving Tree committee of the Kiwanis Club of Carmichael. She has served as the President of the Sacramento Chapter of the National Alliance for Mental and was a Big Sister for six years to a local graduate from the Sacramento Unified School District.
Sanborn holds a bachelor's degree in Political Science-Public Service from UC Davis and a master's degree in Public Administration from USC.
Session: Solar, Battery Storage, and Grid Reliability
---
Genevieve Shiroma | Commissioner, California Public Utilities Commission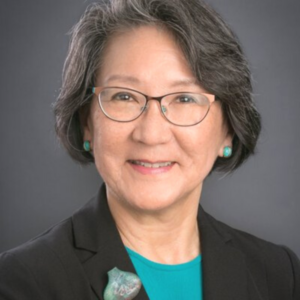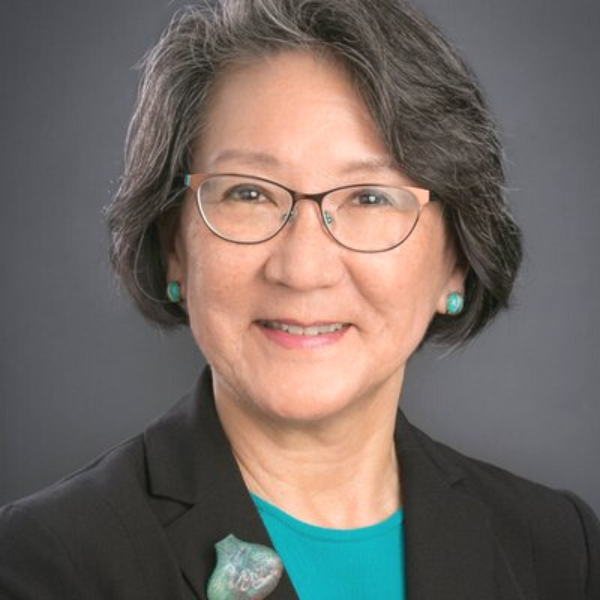 Genevieve Shiroma was appointed to the California Public Utilities Commission (CPUC) by Governor Gavin Newsom on January 22, 2019. Prior to joining the CPUC, Commissioner Shiroma served as a member of the Agricultural Labor Relations Board from 1999 to 2019, serving as chair from 1999 to 2006, 2011 to 2014, and 2017 to 2019. Previously, she was chief of the Air Quality Branch at the California Air Resources Board from 1990 to 1999, an air quality supervisor from 1984 to 1990, and an air quality engineer from 1978 to 1984. For five terms, from 1999 to 2018, Commissioner Shiroma was the elected Director of Ward 4 of the Sacramento Municipal Utility District (SMUD).
Commissioner Shiroma is presently the lead commissioner for approximately 90 formal proceedings spanning the regulated electricity, gas, telecommunications, transportation, and water industries. She leads the Microgrids and Resiliency proceeding established pursuant to Senate Bill 1339 (Stern, 2018), the rulemakings over transportation network companies, including Wheel Chair Accessible Vehicles and the Clean Miles Standard, the LifeLine discount phone and broadband program, the California Alternate Rates for Energy, the Family Electric Rate Assistance, and Energy Savings Assistance Program, the customer energy investment financing rulemaking, the Energy Efficiency rulemaking, Electric Program Investment Charge (EPIC) research and development program, Water Consolidation and Acquisition rulemaking, and major general rate cases and rate design proceedings for Pacific Gas and Electric Company, Southern California Edison Company, San Diego Gas & Electric Company, California American Water Company, among others.
Commissioner Shiroma serves as the Commission's representative on the Low-Income Oversight Board, and is Co-Chair of the Commission's Emerging Trends, Finance & Administration, and Internal Audits committees. In 2022, Commissioner Shiroma became the President of the Western Conference of Public Service Commissioners (WCPSC) of the National Association of Regulatory Utility Commissioners (NARUC). She also serves on the NARUC Water Committee, the NARUC Emergency Preparedness, Recovery and Resiliency Task Force, and Subcommittees on State and National Responses to COVID-19 and Black Sky Response.
Commissioner Shiroma resides in Sacramento and holds a Bachelor of Science degree in Materials Science and Engineering from University of California, Davis. She was born and raised as a farm worker's daughter in the Acampo-Lodi area of San Joaquin County.
Session: Solar, Battery Storage, and Grid Reliability
---
Kourtney Vaccaro | Commissioner, California Energy Commission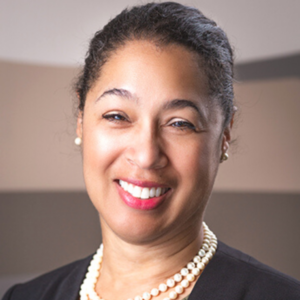 Commissioner Kourtney Vaccaro is serving her first term on the California Energy Commission. Governor Gavin Newsom appointed Vaccaro in March 2022 to serve as the Energy Commission's attorney member.
She worked as an advisor to Commissioner Karen Douglas since 2019. Since 2009, Vaccaro has held multiple positions at the Energy Commission, including Chief Counsel, assistant executive director of compliance assistance and enforcement, attorney, and hearing advisor.
She was a partner at Vu Vaccaro LLP from 2012 to 2013. She worked at the Fair Political Practices Commission between 2006 and 2009, where she served as enforcement division chief, assistant chief of enforcement, and senior commission counsel.
Vaccaro worked as an attorney at Best Best & Krieger LLP; Freeman, D'Aiuto, Pierce, Gurev & Keeling; and Kronick Moskovitz Tiedemann & Girard.
She earned a Juris Doctor degree and a master's degree in public administration from the University of Southern California. She earned a bachelor of arts degree from the University of California, Berkeley.
Session: The Challenges and Promises of Offshore Wind
---
Mitch Weiss | Executive Director, California Transportation Commission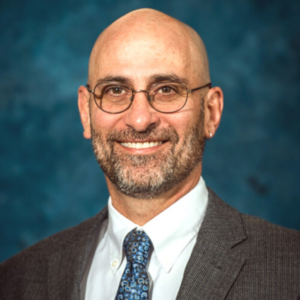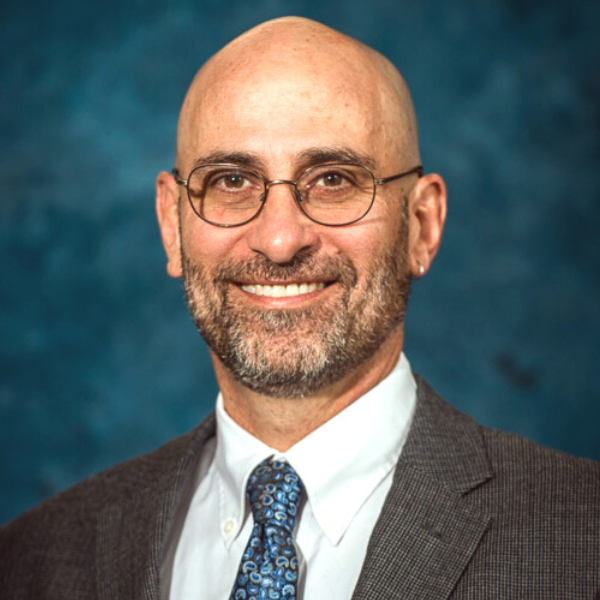 Mitch Weiss was appointed Executive Director of the California Transportation Commission in January 2020. As Executive Director, he has guided the Commission in advancing its commitment to equity and climate objectives, including through the issuance of a Racial Equity Statement, creation of an Equity Advisory Roundtable, and current implementation of the Climate Action Plan for Transportation Infrastructure. He also ensured the Commission stayed on schedule dedicating funds to transportation projects throughout the COVID pandemic, including the programming of more than $20 billion to transportation projects in 2020.
Mr. Weiss has served as a member of the Commission's staff for more than a dozen years. Prior to his appointment as Executive Director, he served for two years as Chief Deputy Director. In this capacity, he led the Commission's implementation of Senate Bill 1, the Road Repair and Accountability Act, which provided the first significant, stable, and ongoing increase in California's transportation funding in more than two decades. This effort included dozens of public workshops and culminated in the commitment of over $9 billion in Senate Bill 1 funds in just 13 months.
Mr. Weiss previously held positions as the Commission's Deputy Director for Programming, policy advisor for the Commission's Road Charge Technical Advisory Committee, and the Deputy Secretary for Administration and Finance at the California State Transportation Agency. Prior to these positions, Mr. Weiss held several positions in the budget offices of the California Department of Transportation and the California Integrated Waste Management Board.
Session: The Remote Workforce – Environmental and Equity Implications
---
Das Williams | Supervisor, County of Santa Barbara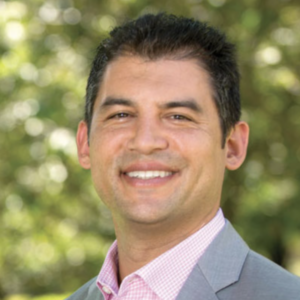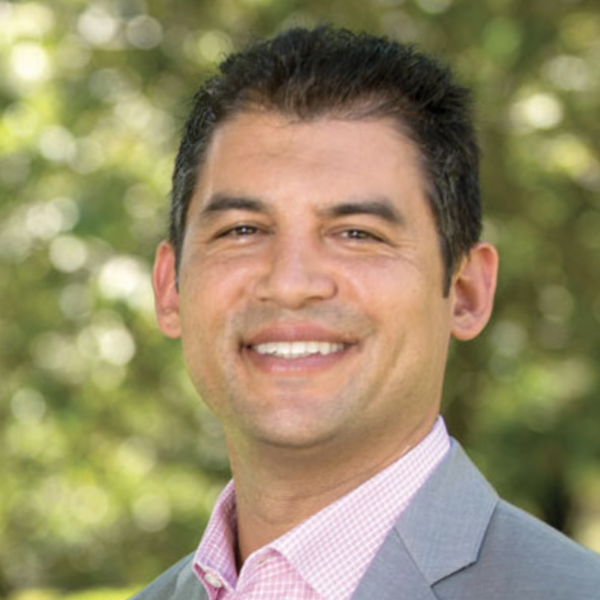 Supervisor Das Williams was elected to represent the First District of Santa Barbara County in June 2016 and took office on January 2, 2017. Williams previously represented the area, along with over half of Santa Barbara County and a quarter of Ventura County in the California State Assembly from 2010-2016. Prior to his service in the Assembly, Williams served 7 years on the Santa Barbara City Council from 2003-2010 and also served as a trustee for Peabody Charter School in Santa Barbara.
During his time as a Santa Barbara City Councilmember, Das began a record of accomplishments that would set the pace for a public service career that has now lasted 15 years. As a councilmember, he spearheaded the effort to require 30% of the city's energy to come from renewable sources by 2011, which was then one of the toughest energy efficiency standards in the state. He also established himself as a leader in the effort to stop offshore oil drilling, protecting the coast and local water supplies by working to restore local creeks and wetlands and preserve open space, and led the push to expand the city's public transit system. While serving as a Santa Barbara City Councilmember, Das also served on the Board of Trustees for Peabody Charter School where he helped avoid teacher layoffs during the Great Recession.
In 2010, Santa Barbara and Ventura County voters elected Das to represent them in the California State Assembly, and re-elected him twice in 2012 and 2014. He was termed out of the Assembly at the end of 2016, leaving behind a legacy of passing strict standards to decrease the state's dependence on fossil fuels and protect groundwater. Das was then elected to represent the First District of Santa Barbara County on its Board of Supervisors in 2016, a position he currently holds. As Supervisor, Das has provided leadership through the Thomas Fire and subsequent debris flow that rocked Santa Barbara County in addition to taking proactive leadership to develop clean energy locally and working to protect vital public services, such as our libraries.
Das lives in Carpinteria with his wife Jonnie and their two daughters.
Session: Effectively Influencing State Climate Policy from a Local Level
---
Mike Wilson | Supervisor, County of Humboldt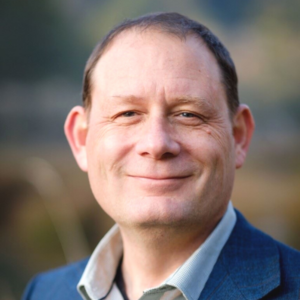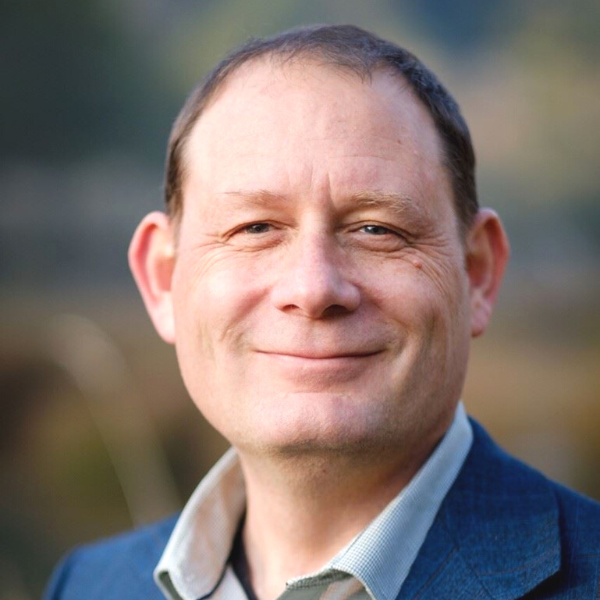 Mike Wilson P.E. has been county supervisor for the County of Humboldt since 2017 after serving for over a decade as a commissioner on the Humboldt Bay Harbor Recreation and Conservation District. In 2019 Mike was appointed to the California Coastal Committee as the North Coast Representative.
Supervisor Wilson is a professionally licensed civil engineer and holds a Masters of Science degree in environmental systems engineering from Cal Poly Humboldt. For more than 25 years Mike has been a consultant providing land use and resource planning, environmental engineering and project management for tribes, municipalities and non-profits in the pacific northwest and beyond.
Session: The Challenges and Promises of Offshore Wind
---
Garrett Wong | Climate Program Manager, County of Santa Barbara; Board Member, Local Government Sustainable Energy Coalition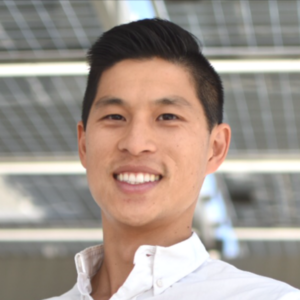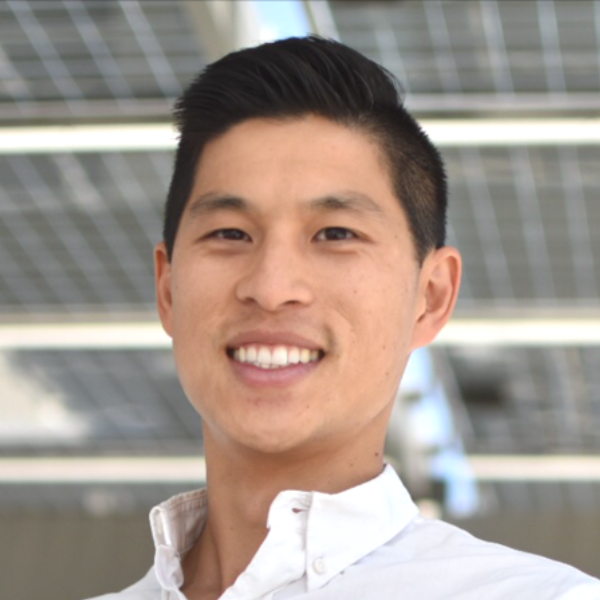 Garrett Wong is the Climate Program Manager for the County of Santa Barbara, and the Collaborative Manager for the Santa Barbara County Regional Climate Collaborative. Garrett leads the County's policies and programs under the County's One Climate Initiative and collaborates with local and regional organizations to advance inclusive climate action and adaptation. Prior to the County, Garrett led climate and energy policies, programs and projects for the City of Santa Monica. Garrett is also a Board member of the Local Government Sustainable Energy Coalition, which provides regulatory representation and capacity for communities and local governments.
Session: Building Decarbonization – What Local Governments Can Do
---
Register for the conference today!