On September 20, an estimated 4 million people took to the streets in one of the largest youth-led demonstrations in history as part of "The Global Climate Strikes." These massive demonstrations sent a powerful message that leaders around the world heard loud and clear: Do more to combat climate change, and do it now.
In more than 2,500 events convened across 163 countries on all seven continents, young people – and their adult allies – expressed a collective sense of urgency to protect the planet's natural resources, transition away from fossil fuels, and inspire bold innovation, environmental justice and immediate action.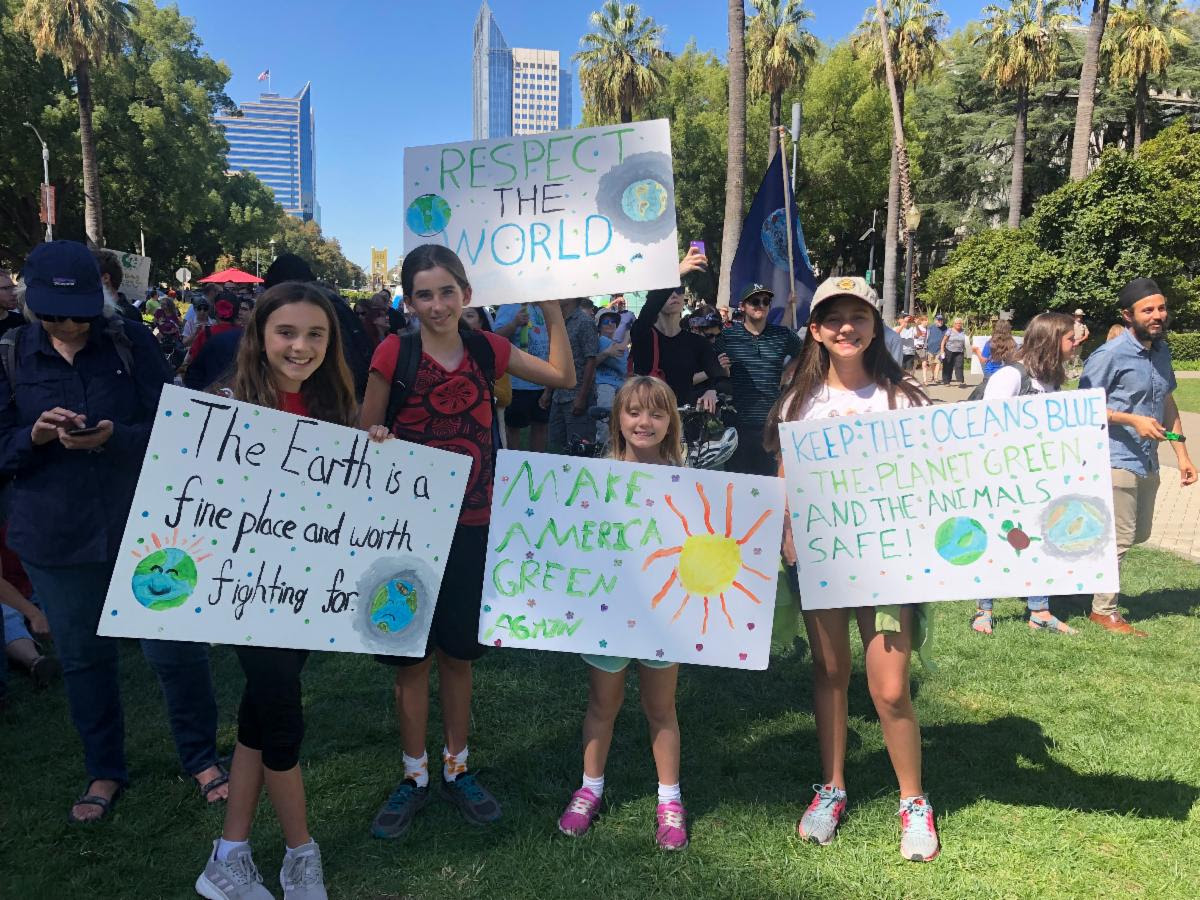 The strikes came three days before world leaders would gather at the United Nations for a climate summit. At the international forum in New York City, leaders took notice of the growing movement, and many countries agreed to new, more aggressive climate targets.
Electrifying the Home
In California, addressing climate change and its diverse impacts means dramatically decreasing fossil-fuel use in transportation and buildings.
While both sectors continue to be of critical importance, cities across California are stepping up in new and unprecedented ways on building decarbonization.
Homes and buildings are responsible for 25% of greenhouse gas emissions in the state, approximately two-thirds of which come from burning fossil fuels like propane and natural gas for heating, hot-water and cooking.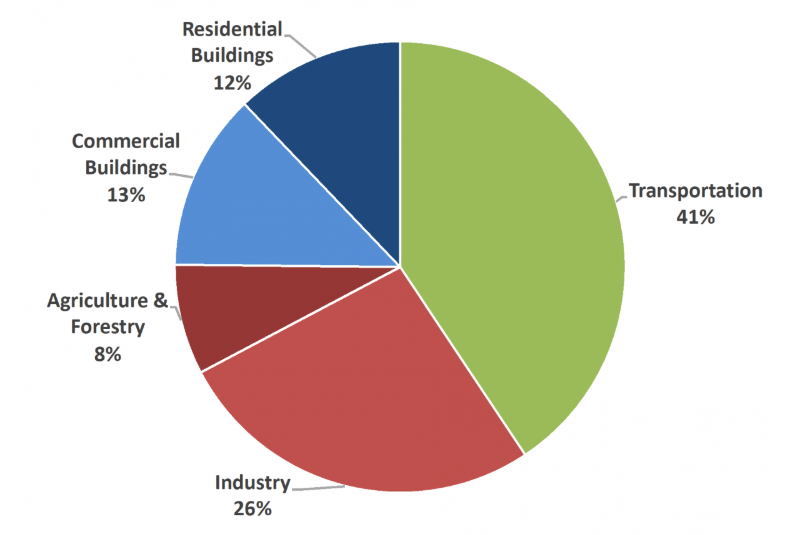 Numerous studies show that building electrification – or the transition to clean, electricity-powered appliances – is the lowest-cost, lowest-risk pathway to cutting these emissions.
A 2018 study by Rocky Mountain Institute on "The Economics of Electrifying Buildings" examined the economic and GHG impacts of decarbonization in four different cities across the U.S.
Their economic analysis of decarbonization in Oakland, for example, found that switching to all-electric new construction would actually decrease building costs compared to mixed-fuel construction. The cost savings were primarily due to the fact that electric heat pumps can provide both heating and air conditioning, and builders would no longer have to separately purchase a furnace and an air conditioner.
California home-builders such as City Ventures and KB Homes have begun building homes without gas lines, where gas central heating, hot water and stoves are replaced by electric appliances. By avoiding the need to install gas pipelines under the streets and inside homes, these forward-thinking developers are able to reduce the price of a home by $4,500, according to California Public Utilities Commissioner David Hochschild and Mark Ferron, member of the California Independent System Operator's Board of Governors.
Reaching renewable-energy targets, transitioning away from natural gas
Electrification in California would significantly reduce carbon emissions compared to other states due to our cleaner electricity, particularly because of the prominence of Community Choice Energy (CCEs) in California, as well as our ambitious renewable energy targets.
Senate Bill 100 requires 60% of California's electricity to be renewable by 2030, and 100% by 2045, so investments we make in electrification now can be amplified in the coming decades as the grid becomes more and more renewable. Electrification can reduce greenhouse gas emissions in homes by up to 60% in 2020, and that figure will increase to up to 90% in 2050 compared to mixed-fuel homes (as the electricity grid becomes more and more renewable).
Natural-gas infrastructure lasts for around 30 years, so any current investments in new natural gas plants will create a strong financial case for continuing to rely on the fuel for decades into the future.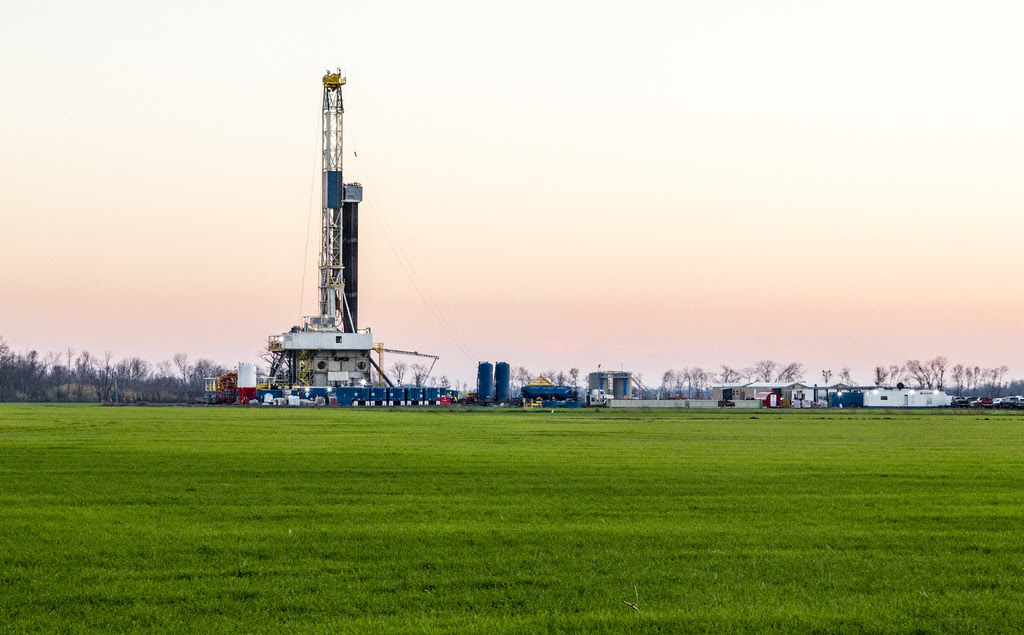 A significant portion of homes exceed outdoor air-quality standards on a weekly basis as a result of cooking with gas burners, according to a study of southern California homes in "Environmental Health Perspectives."
The researchers estimated that 60% of California households who cook with a gas stove at least once a week can generate pollutant levels that would be illegal if found outdoors. That equates to 12 million Californians being routinely exposed to nitrogen dioxide levels that exceed federal outdoor standards, 10 million exposed to formaldehyde levels that exceed federal standards, and 1.7 million exposed to carbon monoxide in amounts that surpass ambient air standards in a typical week during the winter. Children living in a home with gas cooking stove also have a 42% increased risk of asthma.
Cities take the lead on decarbonization
Traditionally, this has been a hard sector to tackle at scale, due to a lack of understanding about the potential risks of natural gas, as well as the decentralized nature of homes and buildings.
However, a wave of California cities have recently stepped up at the forefront of the decarbonization movement, as local leaders are increasingly recognizing this significant opportunity to drive progress on our climate goals.
Berkeley: The first ban on residential natural gas
Berkeley was the first city in the country to ban natural gas in new single-family homes, townhomes and small apartment buildings, with a unanimous vote by their City Council in July.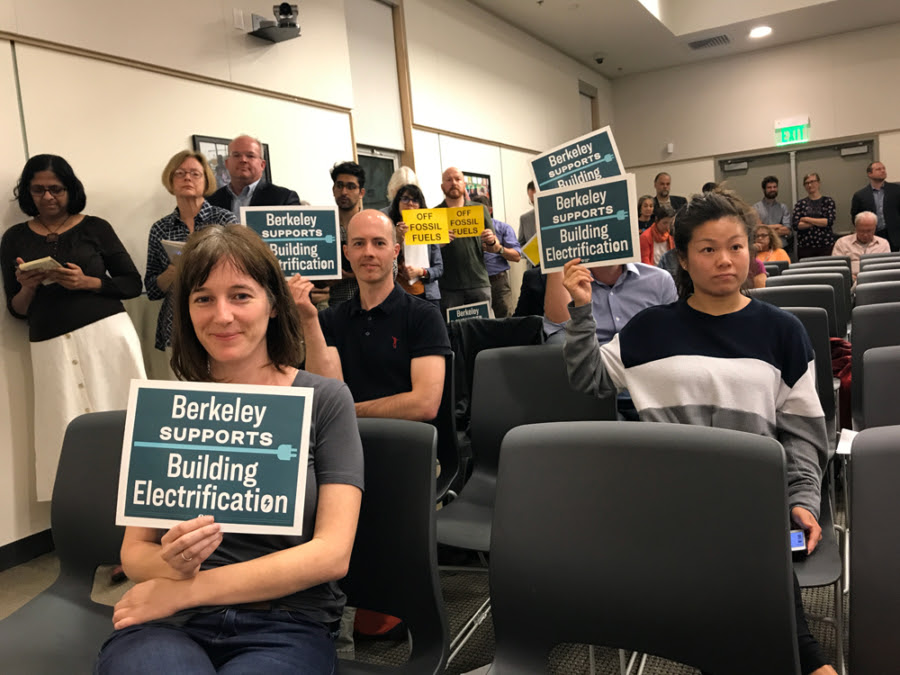 "Right now in California, we have a big focus in cleaning up the building sector, because there are more emissions coming from combustion of natural gas in our buildings than our entire state power plant fleet," said California Energy Commission Chair and Berkeley resident David Hochschild, who highlighted the significance of decarbonizing buildings during the Council hearing.
Menlo Park: Going all-electric
A month after Berkeley, Menlo Park adopted an ordinance that requires all new commercial, office, industrial buildings and high-rise residencies to be 100% electric.
While the ordinance allows one- and two-story new homes to have natural-gas stoves, they must be "electric-ready" for a potential future retrofit. Heating systems in all new homes and buildings are also required to be electric.
San Jose: Planning for a carbon-free power future
San Jose's City Council voted earlier this month to ban natural gas in new single-family homes, low-rise multifamily buildings and detached granny flats. The ban, which begins in 2020, would not affect existing homes or high-rise developments.
The City is also requiring new high-rise buildings to be equipped for all-electric operation, even if they still use natural gas in the near future. When the ban goes into effect, San Jose will be the largest city in the nation with a natural gas ban.
San Jose also plans to provide 100% carbon-free power within the next two years through the city's local CCE, San Jose Clean Energy.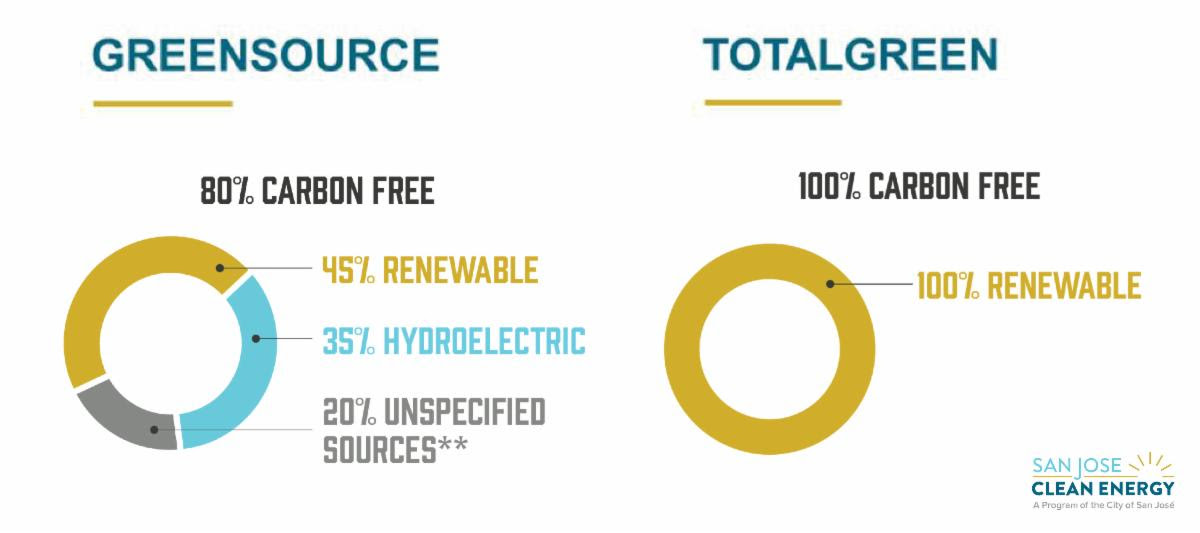 San Luis Obispo: Encouraging energy efficiency and electric retrofitting
The City of San Luis Obispo passed a suite of local code amendments, collectively called the Clean Energy Choice Program, to strongly disincentivize natural gas in new buildings. It requires buildings with natural gas to meet additional energy-efficiency standards, and be ready for electric retrofitting. The City also requires builders of new natural-gas buildings to pay for carbon offsets; and mandates solar installations on nonresidential buildings.
This legislative move comes as San Luis Obispo is preparing to enroll with Monterey Bay Community Power, allowing them to eventually deliver a much higher percentage of carbon-free electricity to their new all-electric buildings.
Amsterdam: Neighborhoods without gas
Meanwhile in Europe, the City of Amsterdam has set a goal of gas-free homes by 2050. They've removed gas supplies from 10,000 public-housing units, and new neighborhoods in the city won't have natural gas as an option.
Regional incentives foster just transition for residential electrification
The City of Palo Alto Utilities and the Sacramento Municipal Utilities District are both offering $1,500 rebates for residents to switch from natural gas to electric heat pump water heaters.
Sonoma Clean Power, in partnership with PG&E and the Bay Area Air Quality Management District, is offering an incentive program to help homeowners affected by the October 2017 firestorms to rebuild all-electric homes. The program will offer between $12,500 and $17,500 per rebuild in Sonoma and Mendocino counties.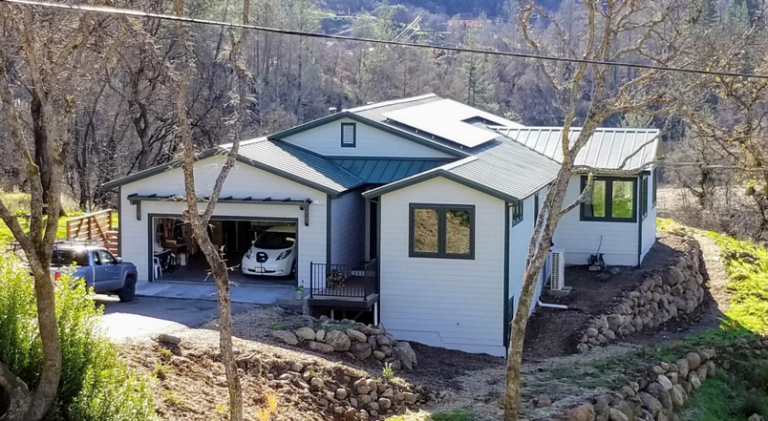 The next generation of climate action
As the Global Climate Strikes reminded us, the actions we take now – right now – will determine the well-being of today's youth, and future generations to come. Our newest generation joins climate pioneers in calling for all of us to be bold, ambitious and responsive to the formidable and urgent challenge we're facing.
With the advancement of renewable energy in California and in states across the nation, we should expect – and demand – better results from our infrastructure investments that power our homes, commercial buildings and public facilities.
Renewable energy can provide the environmental benefits that help us achieve our climate goals without the negative impacts. And communities are realizing that renewable energy production and consumption is an increasingly viable option as costs continue to decline, particularly for solar.
Local governments can take practical, cost-efficient and equitable steps now to improve immediate climate impacts, indoor air quality and public health, and lay the foundation for smarter, healthier long-term plans for generations to come.
---
Resources