The California Climate and Energy Collaborative (CCEC) is hosting its 13th annual forum next month. The CCEC Forum will be held in-person for the first time since 2019, at the Sheraton San Diego Hotel & Marina on September 21 and 22.
The Forum brings together hundreds of local government staff, elected officials, and community organizations to collaborate and share best practices in their efforts to advance fair and equitable climate change and energy solutions.
This year's theme is Accelerating Climate Action & Advancing Justice. The Forum aims to explore ways to accelerate local and statewide climate and energy action with new strategies and technologies while ensuring that the solutions also advance justice and include historically and presently marginalized communities. 
Ryan Bodanyi, CivicWell's Climate Change & Energy Senior Project Manager, notes the significance of this year's event. "This is a moment of profound change and opportunity in the clean energy and climate space. State and federal funding are driving that change, but so are changes in technology, and legal and policy changes."
He adds, "Clean energy and climate work can be done well, or poorly. When done well, it reduces inequity by driving down pollution in marginalized communities, and driving up investment. This year's Forum is built around equity—its challenges, but also case studies that highlight how communities have used their clean energy and climate work to advance equity."
CCEC Forum Plenaries Highlight Local Government Opportunities
The opening plenary, The State of Climate and Energy in California in 2022, features speakers David Hochschild, Chair of the California Energy Commission; Genevieve Shiroma, Commissioner at the California Public Utilities Commission; Samuel Assefa, Director of the Governor's Office of Planning and Research; and Lynn von Koch-Liebert, Executive Director of the California Strategic Growth Council. With particular attention to local governments, the panel will reflect on statewide progress towards key climate goals, challenges, and emerging opportunities for a carbon-free, climate-resilient future.
The second plenary, Collaborating with Tribes, will showcase some of the nation-leading climate and energy work being done by Tribes and their partners in the San Diego area. Speakers will highlight Tribes' unique history, perspective, knowledge, and legal authority, along with ways to respectfully and effectively engage and collaborate with Tribes. Speaking in this session are Shasta Gaughen, Environmental Director/THPO for the Pala Band of Mission Indians; and Michael Connolly Miskwish, Resource Economist/Kumeyaay Historian for the Campo Kumeyaay Nation. 
The closing plenary, Accountable Equity – Effective Strategies to Benefit Underserved Populations, will explore methods that local governments can use to center the most marginalized communities, and direct resources accordingly. Joining us for the panel are Roger Lin, Senior Attorney for Energy Justice, Center for Biological Diversity; Christian Torres, Special Projects Manager with Comite Civico del Valle; and Grace Peralta-Beasley, Senior Customer Programs Manager with MCE.
Session Highlight: Elevating and Equitably Engaging Rural Voices in the Energy Transition
One of the exciting sessions featured in this year's program will link utility, government, and implementation to present solutions for engaging rural voices in the energy transition. Truckee Mayor Courtney Henderson, who will serve as Moderator, shares, "California's rural communities are historically under-served and often left behind when it comes to equitable decarbonization and resiliency planning. Finite resources and local government capacity limitations can hinder the ability of rural communities to achieve sustainable energy systems. Further, rural communities face ever-increasing challenges when their fragile grids are tested with frequent and severe disasters, as is increasingly taking place across the country. The Rural Voices session will highlight specific approaches to working with rural communities, along with scalable solutions to achieve a just energy transition for all of us."
Registration for the 13th annual CCEC Forum is still open, and is offered at no cost to local governments. Visit here to sign up to attend.
The California Climate and Energy Collaborative aims to foster knowledge exchange and collaboration amongst local climate and energy practitioners to advance fair and equitable climate change and energy practices.
---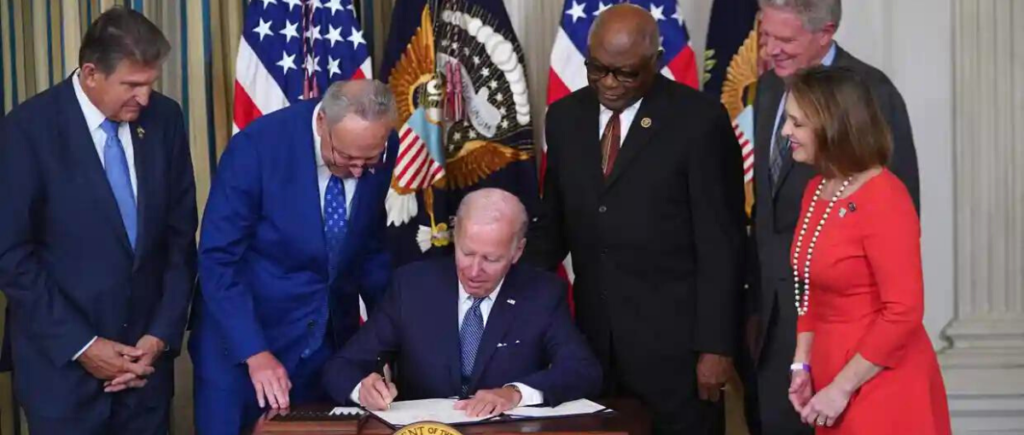 Policy Corner
A Big Win in Washington!
The biggest news of the month came with the passage by Congress and signing by President Joe Biden of the Inflation Reduction Act (IRA). The bill embodies a miraculous reversal of repeated frustrations over many months as Congress struggled to find an approach that could garner enough Democratic votes to succeed, especially in the Senate. In fact, since not a single Republican in either the House of Representatives or the Senate supported the bill, every Democrat in the Senate had to sign on to get to 50 votes so that Vice President Kamala Harris could cast the tie-breaking vote in favor of the bill.
The IRA includes a host of attributes such as: 
expanding Medicare benefits

lowering prescription drug costs

creating manufacturing jobs

closing tax loopholes used by the wealthy and corporations

reducing the national deficit

$4 billion for western drought resilience. 
Beyond these benefits, the IRA represents by far the greatest investment ever in clean energy and climate resilience by the federal government. With $369 billion directed to clean energy and climate resilience, the bill puts the nation on a path to reduce greenhouse gas (GHG) emissions BY 40% by 2030.
Among the investments contained in the bill are:
A $4,000 tax credit for the purchase of used clean vehicles and a $7,500 tax credit for the purchase of new clean vehicles by qualifying buyers

Tax credits to make homes more energy efficient through heat pumps, rooftop solar, electric HVAC, and energy efficient water heaters

$9 billion for home energy efficiency rebates for electric home appliances and energy efficiency retrofits

$1 billion for clean heavy-duty vehicles such as school and transit buses

About $30 billion for grants and loans to states and utilities to accelerate the transition to clean energy

A $27 billion clean energy technology accelerator to deploy technologies to reduce emissions, especially in marginalized communities

Tax credits and grants for clean fuels and clean commercial vehicles

$3 billion in grants for zero emission equipment and technology at ports

$3 billion in environmental and climate justice block grants

$3 billion in neighborhood access and equity grants

$10 billion in investment tax credits to build clean technology manufacturing facilities

Over $20 billion to support climate-smart agricultural practices

$2.6 billion in grants to protect, conserve, and restore coastal habitats and communities

As much as $20 billion in loans to construct new clean vehicle manufacturing facilities

More than $9 billion for federal procurement of clean products, including $3 billion for zero emission Postal Service vehicles

A $1 billion grant program for energy efficiency improvements in affordable housing
This partial list shows how broad and far-reaching the IRA is. While covering the manufacturing, energy, consumer, agricultural, and transportation sectors, among others, the bill also focuses significant investments on vulnerable populations and marginalized communities. While it will take time to disperse and apply this magnitude of funding, the importance of the IRA can hardly be overstated.
Of course, as consequential as the IRA is, it only represents a downpayment on what must be done to stabilize the environment and slow the advent of global warming. As we continue to experience the effects of climate change through wildfires, drought, floods, severe storms, sea level rise, extreme heat, and other weather-related events throughout the nation and the world, we know we are short on time to correct our course. In that pursuit, the IRA marks a huge step forward.

A Big Win in Sacramento!
SB 852 by Senator Bill Dodd, which would allow local jurisdictions to establish Climate Resilience Districts (CRDs) to plan, finance, and implement climate mitigation and adaptation projects, convincingly passed the State Assembly on a 51-14 vote and the State Senate on a 27-8 vote. The bill, sponsored by CivicWell and Insurance Commissioner Ricardo Lara, has been sent to the Governor who has until the end of September to act on it. We are looking forward to his signature on the bill to make it law.
---
Board Highlight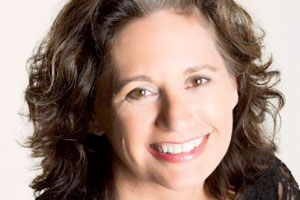 Nevada County Supervisors Buy Building for Homeless Resource Center
According to a recent article in the Sierra Sun, "The Nevada County Board of Supervisors on Tuesday unanimously approved the purchase of…an acre of property adjacent to the new Brunswick Commons apartments. The Sutton Way property will serve as a one-stop shop for homeless people who need a range of services from getting a shower to speaking to a public defender.
Supervisor [and CivicWell Board Member] Heidi Hall praised the move. 'This is great to see this coming forward and seeing this money appearing.'"