Texas Blackouts Highlight Power Grid Susceptibility to Climate Change
More than 4 million homes and businesses saw their electricity shut off as Texas faced a record-breaking winter storm, driving up demand for heating while simultaneously freezing much of the energy infrastructure and causing rolling blackouts.
Extreme weather caused 67% more power outages in the United States during 2009 to 2019 than they did during the previous decade according to the nonprofit research group Climate Central.
Blackouts in Texas and last summer's power outages in California highlight how insufficient our infrastructure is for the more unpredictable and extreme weather events our communities face as the climate crisis worsens.
"Whether it's wildfires in California or snowstorms in Texas, we need to upgrade our grid infrastructure ASAP" according to Jennifer Granholm, Biden's nominee to lead the Energy Department.
Hardening existing infrastructure against extreme weather won't be enough; we also need to shift how we are powering our communities.
The Electric Reliability Council of Texas, which operates the power grid for most of the state, showed that the power sources that underperformed on the largest scale were coal and gas plants.
Most of the country's power comes from coal, oil and natural gas — the fuels driving climate change. The grid of the future will need to be powered primarily by zero-carbon electricity sources, such as solar and wind and we need to compel utilities to build enough clean energy infrastructure that can power the grid when solar panels stop generating each evening, such as lithium-ion batteries.
Nearly two-thirds of Texas' power comes from fossil fuels and they have no plans to phase it out compared with just one-third of power from fossil fuels in California which is targeting 100% climate-friendly electricity by 2045.
As Biden pledges to achieve 100% clean energy by 2035 and legislators prepare for federal stimulus and infrastructure packages it's critical to invest now in grid resiliency, clean energy, energy efficiency, and battery storage to better prepare communities to withstand future extreme weather events.
Policy Corner
HOUSING: MORE NEEDED THAN EVER
Even as the pandemic naturally continues to capture most of our attention, housing has returned as a front-burner issue as the Legislature reconvened in January for the start of a new session. Already more than 50 bills on the subject of housing have been introduced with many as repeats of efforts that failed in the closing days of the last session. Several of the bills embody the Senate's "Housing Package" which faltered last year and included bills that would allow housing on land zoned for office or commercial uses (SB 6 Caballero), duplexes in single-family zones (SB 9 Atkins), and would increase density bonuses for multi-family projects (SB 8 Skinner). It also included bills that authorize local ordinances to permit up to 10 residential units per parcel in transit-rich, jobs-rich, or infill sites (SB 10 Wiener), and would streamline environmental review for projects of at least a $15 million investment and 15% affordable units (SB 7 Atkins). In addition, Senator Atkins, the President pro Tem, has introduced a housing bond (SB 5) which, if passed, would go on the ballot in 2022. For cities and counties that have a commitment to creating more sustainable communities with more affordable housing and inclusivity, this session of the Legislature will again offer a significant opportunity for progress.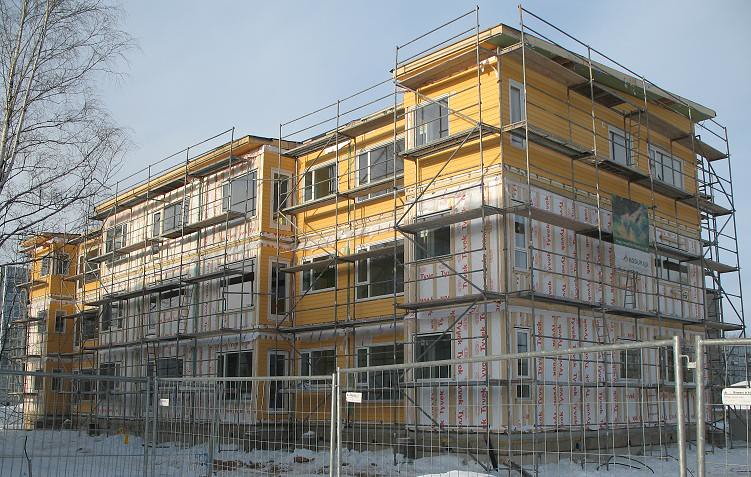 THINK GLOBALLY, ACT LOCALLY
As evidence of unprecedented wildfire, drought, hurricanes, tornados, and deep freezes that engulf the world accumulates, the urgency of adopting and implementing measures to reduce global warming and adapt to the impacts of climate change accelerates exponentially. While California has been an unquestioned leader in recognizing and acting to address climate change at both the local and state levels, further critical efforts will be a focus of attention in the Legislature again this year. Among the most important measures will be SB 45 by Senator Anthony Portantino, a bond measure of $5.5 billion which, if passed, will go on the November, 2022 ballot.
Labeled as a "resilience bond," the bill would provide funding for projects such as the following: 1) $2.2 billion for wildfire prevention, drought relief, and community resilience from climate change impacts; 2) $1.47 billion for safe drinking water and protecting water supply and quality from climate risks; 3) $970 million to defend coastal lands, waters, and wildlife against climate impacts; 4) $620 million for fish and wildlife protection from climate risks; 5) $190 million to protect agricultural land from climate risks; and 6) $60 million for education and workforce development related to climate resilience. The funds potentially afforded by such a bond would provide crucial underwriting of projects all across California to adapt to the daunting challenges climate change presents.
CHARGE IT
To meet the challenge of global warming successfully, a major focus is the reduction of greenhouse gas (GHG) emissions as mandated by SB 32 from 2016 which requires at least a 40% reduction in GHG emissions by 2030 compared to the levels reported in 1990. In California, as much as 40% of GHG emissions come from transportation and a recent assessment showed that, while GHG emissions from other sectors are indeed declining, they have actually grown somewhat in the transportation sector, at least pre-pandemic.
In September 2020, Governor Newsom signed Executive Order N-79-20 to direct state agencies to work toward a number of zero-emission targets for vehicles, including that 100% of in-state sales of new passenger cars and trucks will be zero-emission vehicles by 2035. Following up on the Executive Order, the Governor has included $1.5 billion in his 20201-22 budget proposal to invest in both increasing the number of zero-emission vehicles and expanding the infrastructure necessary to support them.
The proposed budget calls for $465 million in Cap and Trade funds to support the acquisition of zero-emission vehicles by the public and $1 billion to dramatically accelerate the pace and network of vehicle charging infrastructure. These investments reflect, as the budget puts it, a commitment to "equity and scale"–both of which are indispensable to achieving our critical goals.
Board Highlight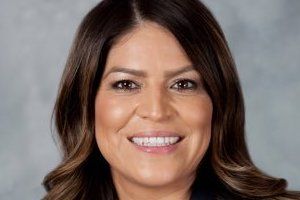 Fresno City Council Passes "Zero Fare FAX Bus Act" in 5-2 Vote
Councilmember Esmeralda Soria co-sponsored The Zero Fare FAX Bus Act that will eliminate bus fares across the City of Fresno beginning March 1 and it's unclear how long the policy will last. The Zero Fare FAV Bus Act will encourage people to take public transportation, and increase fax bus efficiency and safety, and clean up the air.
–Fresno Bee