The 14th Annual California Climate and Energy Forum was held June 13-14, 2023 in Santa Rosa,  California. The theme of the forum was Investment, Innovation, and Inclusion: Locals  Leading a Clean Energy, Climate-Stable Future for All. 
This year saw our audience grow to over 400, representing 119 cities across California.  The forum engaged a diverse audience with 34% of attendees being under 35, 48% being  BIPOC (up from 41% in 2022), and 62% being women. 57 scholarship recipients were able to  attend due to registration and travel scholarships. The organizations represented were also  diverse across sectors, with 37% of participants representing a city or county, 24% coming from  a nonprofit organization, 13% being a private sector business, 7% representing a CCA or utility,  and the remainder coming from other agencies, academia, and more! 
The forum featured 91 different speakers across 3 plenary sessions, 20 breakout sessions, and 8 posters presented during an evening reception. Throughout the forum,  both the plenary and breakout sessions aimed to foster meaningful conversations around the  pressing equity concerns facing California in our ongoing energy transition. Topics covered  include electrification, energy efficiency, clean energy, equitable decarbonization, environmental  justice, community engagement and community driven-action, electric vehicles, building codes  and standards, and more! 
Additional activities included a mentorship program where 30 people participated as either mentors or mentees, and a policymakers lunch. 
The presentations shared at the forum and other resources are available on our website!
Participants came from all  over California!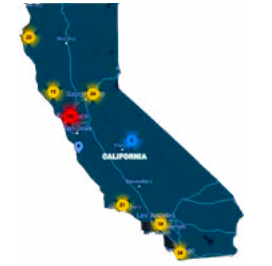 "The CCEC Forum is an inspiring and  engaging conference to learn from  local leaders driving the clean energy  transition in California. This is where  climate and energy champions connect  on the most pressing issue of our time  providing insights into what it takes  to move the needle to a low-carbon  economy."
– Hannah Kornfeld, Ascent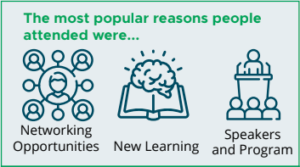 "CCEC is a must-attend conference for local government climate and sustainability professionals and one I always make sure to put on my calendar." 
– Anonymous 2023 Attendee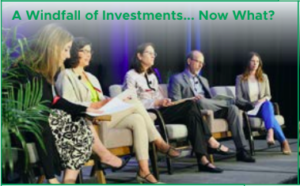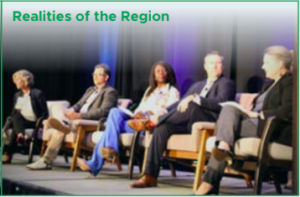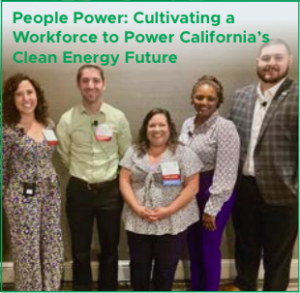 "The CCEC Forum fills a crucial need for local  governments, community organizations and local  leaders of all kinds to share experience and wisdom  toward creating a more just, resilient and sustainable  future. This future is being built today from the bottom  up, through the efforts of local leaders focused  on meeting the real needs and priorities of their  communities. But we can't just work in isolation. We  need effective, inclusive venues to come together,  share strategies and learnings, and support one  another. The CCEC Forum facilitates both valuable  networking and great fun." 
– Lorenzo Kristov, Electric System Policy
Made possible by…