As new mobility services expand in communities across the nation, it's critical for local leaders to work with providers to ensure that these new services are equitable and accessible to a wide range of users in the community.
Currently, shared mobility users tend to be younger, have higher levels of educational attainment, have higher incomes, and are less diverse than the general population. Older adults, low-income individuals, rural communities and communities of color have historically been less likely to have access to and use shared mobility.
Local governments can work with shared-mobility providers to tackle the major components of equitable mobility. Here are some examples of shared-mobility programs in the U.S. that are attempting to address these racial and economic disparities.
Expansion to Low-Income Areas
Sacramento
A common barrier to equitable mobility is ensuring that the coverage of mobility services include low-income and historically underserved neighborhoods.
In Sacramento, the Our Community CarShare program placed eight EVs and charging stations in three low-income, subsidized-housing projects, to serve up to 2,000 residents.
The program offers residents in these low-income communities easy-and-free access to zero-emission vehicles for local trips, up to three hours a week per user.
The City of Sacramento is also requiring that no less than 20% of its available JUMP bikes and scooters are distributed to opportunity areas each morning. They did this by first identifying communities that needed service based on income level or transportation need and that were outside the established JUMP bike service area.
The requirement for 20% service in those areas was also met by decreasing the overall fee burden by 20% to reflect the City's desire to increase transportation options in those neighborhoods.
Philadelphia
Indego in Philadelphia was the first bikeshare provider established with the goal of explicitly addressing racial and economic disparities in bikesharing.
When planning their launch, organizers made a point to speak directly with low-income and racially diverse residents and provide bikeshare stations where they are needed most. The results of their community-engagement process led to the placement of one-third of their bike docks in low-income and historically underserved neighborhoods.
Indego also offers financial assistance that allows food-stamp recipients to buy a $5/month all-access pass. And for those who lack or are not comfortable with digital payment options, Indego has an easy cash-payment option.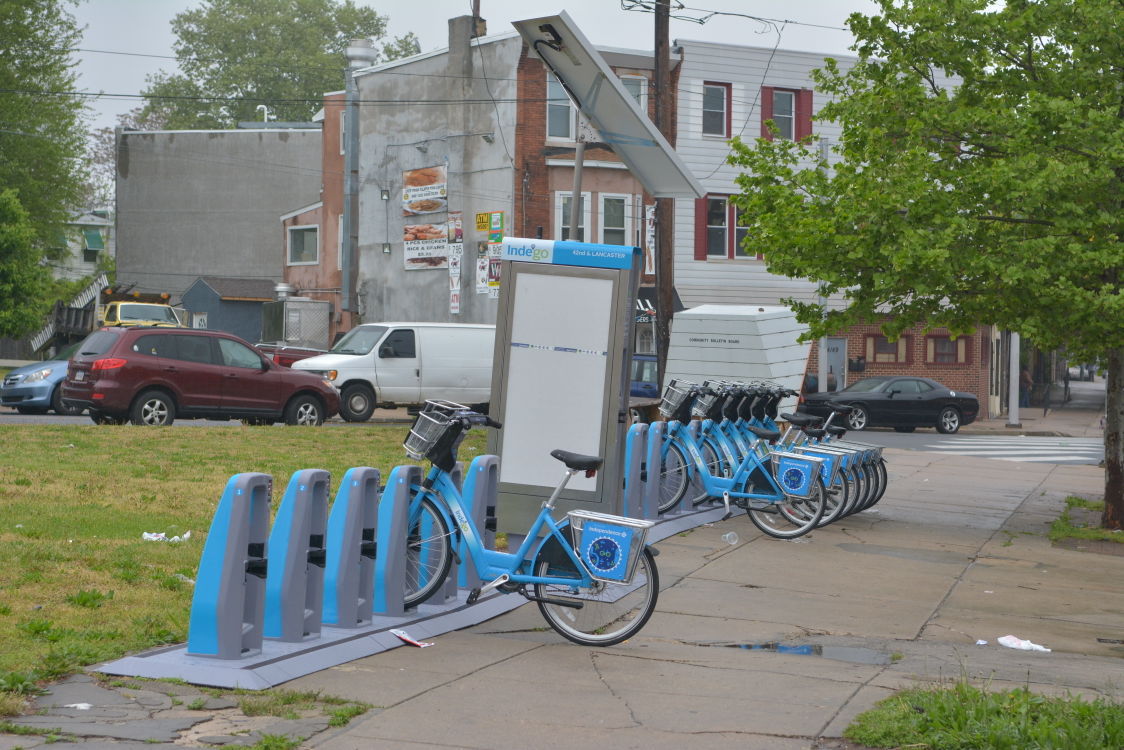 As a result of these strategies, Indego has one of the highest rates of participation among low-income and racially diverse riders in the bikeshare industry.
Late-Night Services
Detroit
Another shared-mobility challenge cities face is providing cost-effective, late-night transportation services. The City of Detroit took a unique approach to providing more mobility to residents working overnight.
Through a partnership with Lyft, riders who would usually take a specific fixed bus route between 12:00 am and 5:00 am were instead given a $7 Lyft credit for their ride.
The "Woodward 2 Work" program, which requires that riders get picked up along the inactive fixed bus route, is a unique cost-effective public-private partnership that increases accessibility for overnight workers.
Serving the Unbanked
Washington, DC
In Washington, DC, Capital Bikeshare provides financial assistance to ensure their service is accessible to everyone regardless of income, or whether or not they have a credit card.
Their Community Partners Program, which offers a $5 annual membership for unlimited rides for low-income users, allows them to pay in cash, and also includes a free helmet, an introduction to using the bikeshare system, and a free city cycling class.
ADA Accessibility
Portland
Adaptive Biketown is a project in Portland that increases biking access for people with disabilities. It includes a mix of tandem bikes, hand cycles and foot-powered trikes that allow people with various disabilities options for greater mobility. The staff help fit first-time renters to their bikes, and save those measurements for future rentals.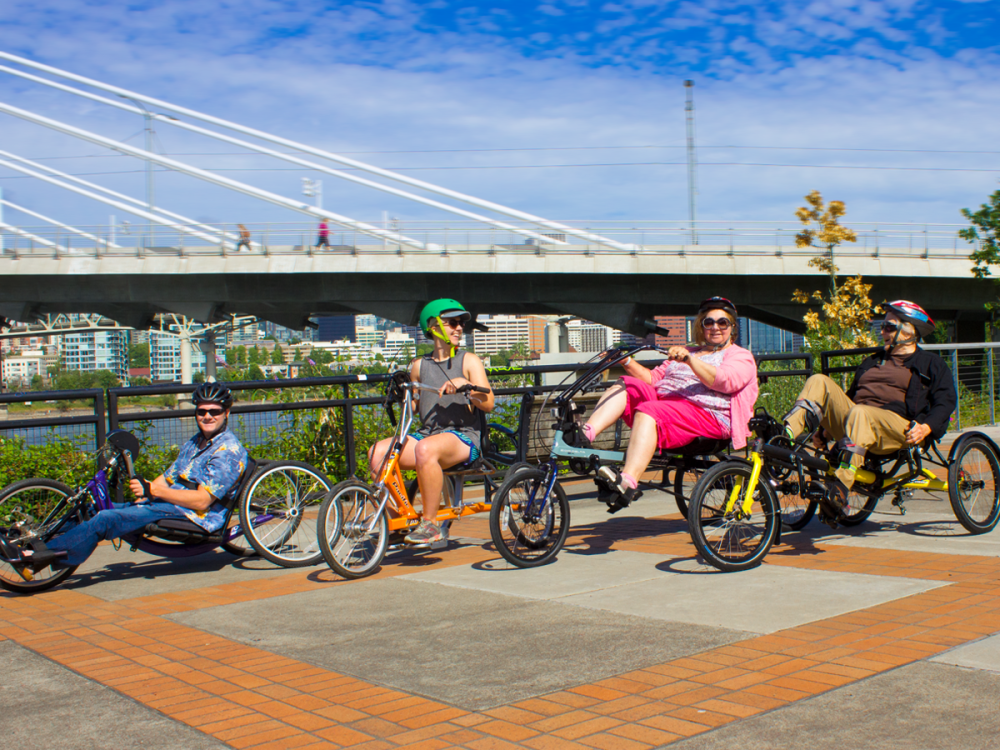 Language Accessibility
Bike Share for All Bay Area
Even in programs that address the income barrier, language can be a big sticking point for reaching certain communities.
In the Bay Area, Bike Share for All tackles this inequity with multilingual outreach in communities historically underserved by traditional modes of transit. The Bike Share for All program which offers low-income residents a $5 annual unlimited membership to Ford GoBikes, also allow cash payments, as well as compatibility with 'Clipper Cards' commonly used for trips on BART and other regional transit providers.
Charge Ahead California
The Charge Ahead California Initiative created funding for low-income electric carsharing pilot projects in disadvantaged communities throughout the state. The program places a special emphasis on educating these communities on the carsharing resources available, and the connection to transit, electric cars and charging stations. It also provides hands-on customer service with reservations and payment for users with language barriers or without Internet access (Charge Ahead California, 2012).
Take the Next Step
As the transportation sector continues to evolve with new emerging mobility options, there are a number of steps that local governments can take to ensure that critical mobility needs across the transportation portfolio are being met for all residents.
Stay tuned for the upcoming toolkit, authored by the UC Berkeley Transportation Sustainability Research Center in partnership with the Local Government Commission, on Microtransit and many other shared-mobility topics.
* * * *
Resources