In January, Governor Gavin Newsom released his proposed 2023-24 budget, which contained significant cuts due to an anticipated decline in General Fund revenues. Climate-related programs took some of the biggest hits, totaling around $6 billion.
The 2021 and 2022 budgets allocated $54 billion over five years to climate-related programs. After a long period of underinvestment in climate programs, local governments and practitioners had expressed hope and excitement about what could be accomplished with this increased funding. The January Proposed Budget reduces that amount to $48 billion, an 11% decline, but State leaders will try to offset some of the reductions with funding from the federal Inflation Reduction Act (IRA) and Infrastructure Investment and Jobs Act (IIJA).
Recent catastrophic storms and other extreme weather events signal the importance of continuing significant investment in climate resilience and adaptation. The Alliance of Regional Collaboratives for Climate Adaptation (ARCCA), a coalition program of CivicWell, released The Governor's January Proposed Budget: A Deeper Look to provide greater insight into proposed cuts by program and fiscal year. The report breaks down cuts to programs in Wildfire and Forest Resilience, Drought Response and Water Resilience, Extreme Heat and Community Resilience, Nature-Based Solutions and Coastal Resilience, Climate Health, and Climate-Smart Agriculture.
CivicWell, in partnership with ARCCA members, is organizing a group letter urging State leaders to fully restore the proposed cuts to vital climate programs. We invite you to join us in calling for climate funding to match the level of prior State commitments.
"While the climate crisis may seem insurmountable, it is important to recognize that the widespread and interconnected nature of climate impacts also extends to the benefits that will be realized through early and coordinated action to build resilience.
Enhancing the resilience of any one system (e.g., energy) will enhance the resilience of others (e.g., transportation), and the scale of climate impacts that we face in California requires immediate investments across all sectors to set this positive cycle in motion."
Excerpt from Group Letter
About the Alliance of Regional Collaboratives for Climate Adaptation
ARCCA represents leading collaborative networks from across California that strive to build regional resilience to climate impacts. As California's largest statewide network of climate adaptation leaders, practitioners, and influencers, ARCCA's member regional collaboratives encompass over 80% of the state's population, with the Governor's Office of Planning and Research serving as an ex-officio member.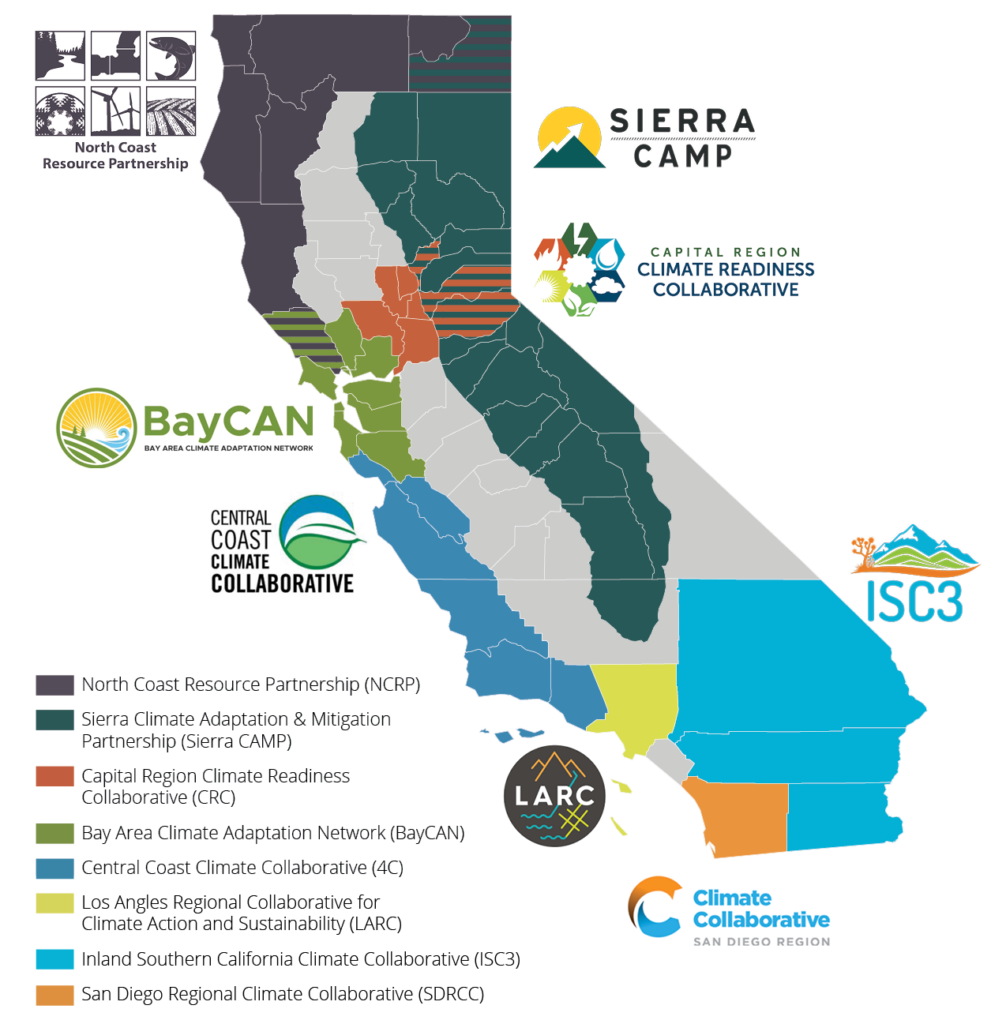 New ARCCA Resources
Comment Letter in response to Strategic Growth Council (SGC) Draft Community Resilience Centers Program Guidelines
In January, ARCCA members reviewed SGC's Community Resilience Centers Program Round 1 Draft Guidelines and prepared comments and recommendations.
Comment Letter in response to Governor's Office of Planning and Research (OPR) Regional Resilience Planning Grant Program Guidelines
This month, ARCCA members organized a comment letter in response to OPR's Regional Resilience Grant Program Round 1 Draft Guidelines. The letter includes recommendations designed to increase access, target resources to fill critical gaps that can increase regional readiness and capacity for implementation, and adjust program requirements to support immediate and sustained capacity building.
2023 Climate Adaptation Legislative Tracker
Each year, ARCCA creates a legislative tracker to help members and adaptation practitioners stay up-to-date on California's climate adaptation-related bills. The 2023 legislative tracker will be updated weekly throughout the legislative session, and you can see new adaptation-related bills chaptered into law in ARCCA's 2022 Legislative Update.
Ways to Get Involved with ARCCA
Join a Regional Collaborative
Local and regional organizations can explore ARCCA's eight regional collaboratives to access regionally-tailored resources, opportunities, networks, and more.
Become an Affiliate Member
Statewide, national, and international organizations can become Affiliate Members and gain access to ARCCA's policy engagement opportunities, member meetings, regional and statewide networks, and more.
---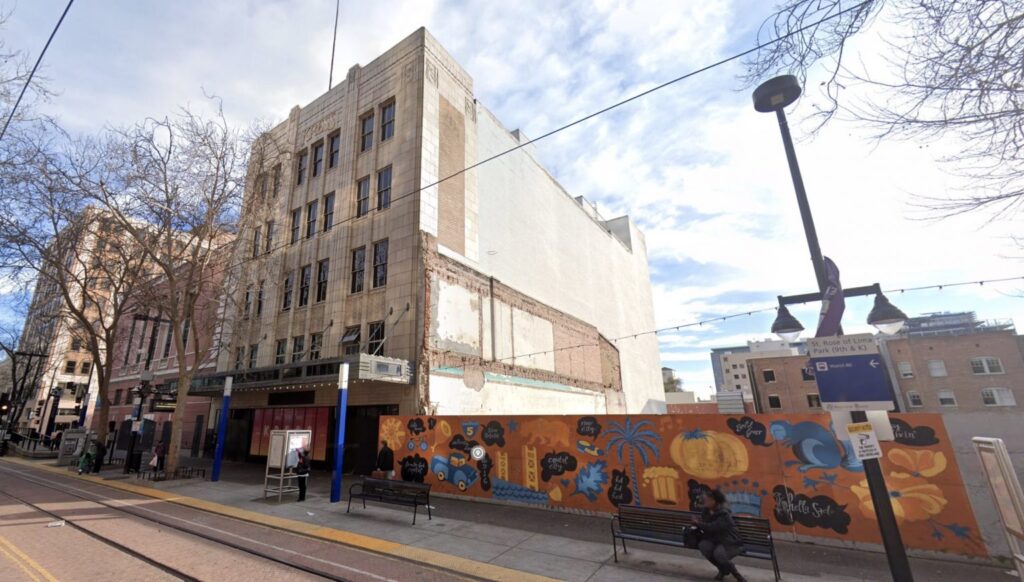 Policy Corner
Momentum Grows for Adaptive Reuse
Online shopping was a growing trend even before the pandemic, and a host of brick and mortar retail stores have found it increasingly difficult to survive. The pandemic has only reinforced that shift. In addition, the pandemic caused a significant change in the use of offices with many employees working remotely and only occasionally, if at all, at an office site. The result has been an avalanche of unused or underused commercial spaces and office buildings. As have many downtowns, San Francisco, for example, has struggled to regain its office occupancy with only about 40% of office space currently filled. The same reality is unmistakable across the state in both big cities and smaller towns.
Last year, CivicWell, along with the Council of Infill Builders, sponsored SB 1369 which would have established a streamlined process for approval of office, retail, and public buildings to convert to housing, known as adaptive reuse. Unfortunately, the bill was not successful. However, momentum has grown for the concept with $450 million included in the 2022-23 and 2023-24 state budgets for grants to support adaptive reuse projects and new legislation this year to advance the idea.
The 2022-23 state budget (AB 157 Committee on Budget (2022)) established the Catalytic Qualifying Infill Area (CQIA) set-aside in the Infill Infrastructure Grant Program (IIGP) to provide gap funding in support of the conversion of retail or office space to housing. Grants made through the set-aside can be used for structural improvements, electrical and plumbing design, and ingress/egress issues, among other items, helping to accelerate conversion projects.
AB 529 by Assemblymember Jesse Gabriel would direct the Building Standards Commission (BSC) to revise and update the Existing Building Code (California Code of Regulations, Title 24, Part 10) to modernize building standards related to fire, safety, health, structural, seismic, and environmental elements that apply to adaptive reuse and would add adaptive reuse to the list of prohousing policies that the state Department of Housing and Community Development (HCD) can consider to give local governments credit when seeking state grant funding.
AB 1532 by Assemblymember Matt Haney would make the conversion of an office building to housing a "use by right." As such, if the project satisfies specified conditions, then it would be exempt from local discretionary review for development entitlements, environmental review under the California Environmental Quality Act (CEQA), and local impact fees not directly related to the conversion of the building. In order to qualify, a project would have to provide at least 10% of its units for low or moderate income housing and a "skilled and trained workforce" would have to be used for construction. The bill would also create "Office to Housing Conversion Grants" to support adaptive reuse projects, if funded by the Legislature.
Terner Center Report Explores Opportunities and Challenges
A report published in November 2021 by Terner Center for Housing Innovation at U.C. Berkeley entitled Adaptive Reuse Challenges and Opportunities in California concluded that adaptive reuse could provide a very useful strategy to produce more housing, revitalize declining areas, and realize environmental benefits. However, the report also found that adaptive reuse projects could often be more expensive than new construction due to unexpected costs for such items as seismic retrofitting or environmental remediation. Moreover, differences in building standards for office and residential structures can create barriers for adaptive reuse.
The state budget allocation and bills are responsive to the Terner Center findings by targeting changes that could reduce the time and cost of adaptive reuse projects. In so doing, other cities and towns in the state could be able to replicate the experience of downtown Los Angeles where an adaptive reuse ordinance adopted in 1999 by the Los Angeles City Council helped spur 12,000 new units of housing through adaptive reuse out of a total of 37,000 new housing units.
---
Board Highlight
Board Welcomes Attendees at CivicWell Policymakers Conference

Board members played a variety of roles at the 31st annual CivicWell Policymakers Conference this month. In addition to introducing our new CEO Bernadette Austin, Chair Mike Wilson (Humboldt County Supervisor) moderated the panel on Offshore Wind, Secretary/Treasurer Das Williams (Santa Barbara County Supervisor) spoke on Effectively Influencing State Climate Policy from a Local Level, and Wendy Root Askew (Monterey County Supervisor) moderated the panel on Building Decarbonization.
The Board also presented State Senator Catherine Blakespear with a plaque recognizing her years of service on the CivicWell Board.
See photos from the conference.
Cover photo depicts flooding in Pajaro, CA in March 2023. Photo by Alfredo Torres.