On the heels of Earth Day last week many reflected on our efforts to reduce greenhouse gas emissions and achieve climate goals.
President Joe Biden hosted an Earth Day climate summit attended by 40 leaders from around the world where he pledged to cut U.S. greenhouse gas pollution in half by 2030, from a baseline of 2005 emissions, nearly double the target set by the Obama administration in 2015, which we currently aren't on track to achieve as is.
"These steps will set America on a path of a net-zero emissions economy by no later than 2050," said President Joe Biden.
"Scientists tell us that this is the decisive decade, this is the decade we must make decisions that will avoid the worst consequences of a climate crisis," Biden said.
A recent report highlights the urgency of "Accelerating the timeline for climate action in California". Authors including Daniel Kammen, Manuel Pastor, and Tom Steyer outlines that current national and sub-national commitments and actions are insufficient (according to assessments since the 2018 IPCC 1.5 Celsius report).
All levels of government will need to accelerate carbon neutrality and net-negative emissions goal from 2045 to 2030, and the authors posit that California will need to change its current greenhouse gas reduction goals both in the percentage and the timing: cutting emissions by 80 percent (instead of 40 percent) below 1990 levels much closer to 2030 than 2050.
At the same time, Governor Gavin Newsom officially declared a drought emergency on April 21st in one of the driest regions of California, the Russian River watershed in Northern California highlighting the increasing severity of climate impacts and the urgent need to take action to avoid further harm.
"As a result of a lack of rain, our region's two primary reservoirs are at historically low water storage levels," said Grant Davis, the general manager of Sonoma Water, the agency serving 600,000 residents in parts of Sonoma and Marin counties. "Lake Mendocino here is one of those reservoirs and is at about 43% capacity. With no additional rain and continued consumption from water users downstream, we anticipate the very real possibility of not being able to release water from this reservoir by fall."
State Sen. Mike McGuire, D-Healdsburg, added: "Lake Mendocino is the canary in the coal mine when it comes to California's drought."
Ambitious goals and declarations are a start but we will be judged by our actions, not our ambitions. Given that we aren't meeting even our less ambitious goals it will be critical that we dramatically shift where we put our money and policy to meet the urgency of the challenge. From recovery funds and future infrastructure stimulus to local CIPs we need to focus on reducing emissions from the largest pollution sources— energy and transportation. We need to dramatically shift how we power our buildings and cars and offer low and no carbon housing and mobility choices.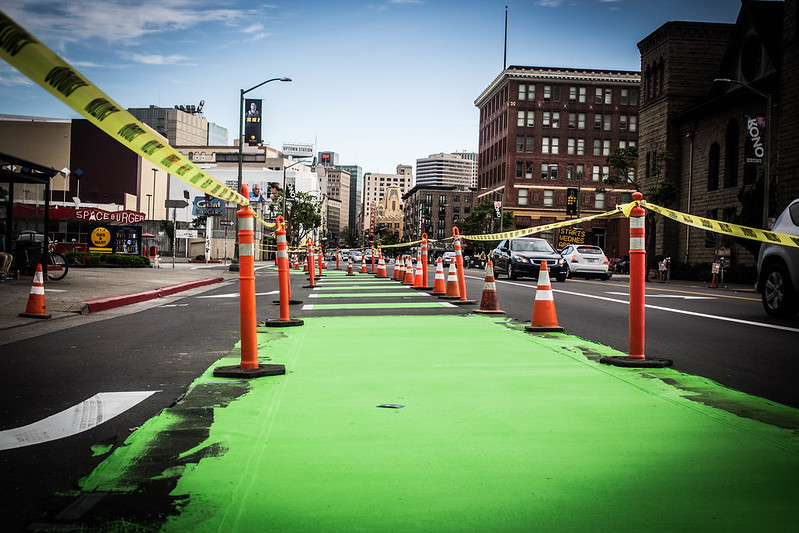 Cities across the nation are doing just that. Over 60 local governments are developing zero-emission building electrification codes. Many cities have developed slow streets during the pandemic to encourage bicycling and walking. The City of Oakland has created 21 miles of slow streets on 21 corridors with "soft closures" including signage, traffic cones and barricades, and 15 intersection improvements. Cities are also revisiting zoning codes to encourage infill development and reduce car trips and greenhouse gas emissions— the City of Sacramento has recently joined cities including Portland and Minneapolis, eliminating rules that allow only for single-family homes in neighborhoods. This zoning change would permit "missing middle" (duplexes, triplexes, and fourplexes) in traditionally residential neighborhoods consisting of almost all single-family homes.
Finally, achieving climate resilience must account for overall community resilience with safety, equity, affordability, accessibility, sustainability, and health at its core.
Policy Corner
WILDFIRE PREVENTION–MORE IMPORTANT THAN EVER
Last year was the worst year for wildfires in California history with the state spending more than $9 billion to combat them. The state recorded over 9,400 wildfires burning more than three million acres and destroying more than 2,000 structures. Six of the 20 largest wildfires in California history occurred last year. So far in 2021, we have seen 995 fires that have consumed more than 3,000 acres–and it is only April.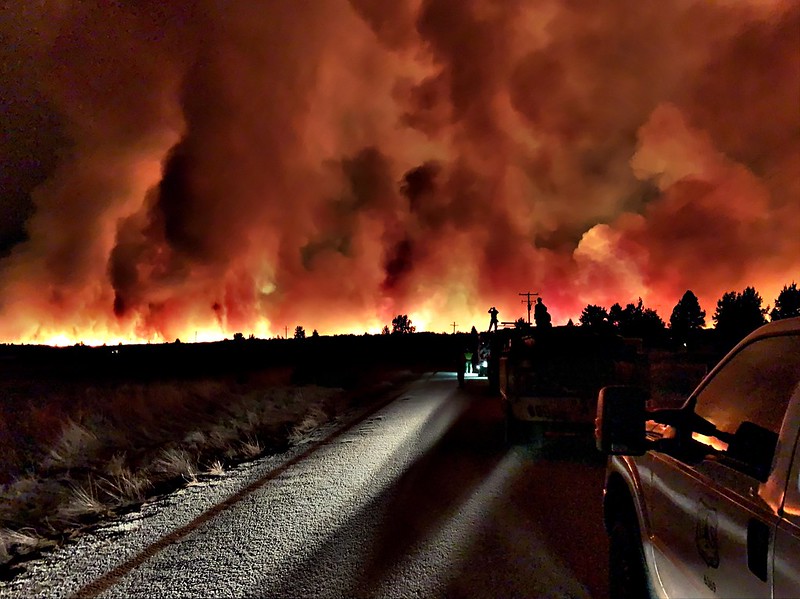 With concern about the upcoming fire season already elevated and the news that the state can expect another very dry year, both the Legislature and the Governor have put addressing wildfire risk front and center. On April 20th, the Governor signed legislation enacted by the Legislature on April 19th to appropriate $536 million to spend to try to respond to the wildfire threat the state faces. The bill includes the following major elements:$283 million for resilient wildlands with $155 million to CalFire for the Forest Health Program, $30 million for stewardship of state-owned lands, $20 million to the Sierra Nevada Conservancy for protection of critical infrastructure and wildland-urban interface areas, and $10 million for the Urban Forestry Program;
$283 million for resilient wildlands with $155 million to CalFire for the Forest Health Program, $30 million for stewardship of state-owned lands, $20 million to the Sierra Nevada Conservancy for protection of critical infrastructure and wildland-urban interface areas, and $10 million for the Urban Forestry Program;
$198 million for wildfire fuel breaks with $123 million to CalFire for the Fire Prevention Grant Program, $50 million to the Department of Conservation for the Regional Forest & Fire Capacity Program, $15 million to CalFire for prescribed fires and forest thinning, and $10 million to CalFire for fire prevention projects;
$27 million for community hardening with $25 million to the Office of Emergency Services and CalFire for home hardening including fire-resistant retrofits for low-income homeowners in high-risk areas;
$25 million for forestry sector economic stimulus with $16 million to the IBank for Climate Catalyst Fund, a revolving loan fund to finance climate-related projects; and
$3.35 million for technical assistance for underserved farmers with the funding going to the Department of Food and Agriculture.
While few, if any, believe that this appropriation will be enough to abate the threat of another bad wildfire year, there is hope that this investment along with a much more collaborative approach with the federal government, which holds the vast majority of forest land in California, will begin to make a demonstrable difference.
WHAT ABOUT WATER?
Fire is not the only condition of concern as we head toward summer. The snowpack in the Sierras fell to about 40% of average levels this season, following another below-average year in 2019, leaving reservoirs well short of demand. By all predictions, California is heading into another drought.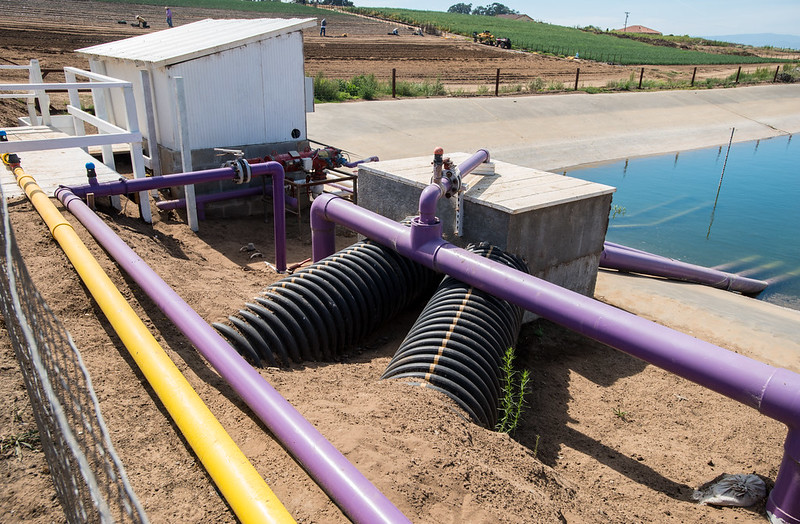 As surface water becomes less available, reliance on pumping groundwater becomes greater. About 60% of the water used for agricultural and municipal purposes in average or better snow and rainfall years consists of surface water with about 40% coming from groundwater. In years of below-average snow and rainfall, however, the reverse is true: 60% or more of water used is derived from groundwater and 40% or less from surface water. With periodic dry seasons over many years, most recently the drought from 2011-2016, the increased reliance on groundwater led in many parts of the state, especially the San Joaquin Valley, to severe overdraft of groundwater and subsidence of the surface of the ground by as much as 20 feet or more in some places. The alarming depletion of groundwater basins ultimately led to the enactment of the Sustainable Groundwater Management Act (SGMA) in 2014 which requires local communities to form Groundwater Sustainability Agencies (GSA's) to develop and implement Groundwater Sustainability Plans (GSP's) to achieve sustainability of groundwater by 2040.
LGC continues to work with partners to support the implementation of SMGA through both the state budget and legislation. This year, the Governor included $60 million in his proposed budget to support SMGA planning and implementation by GSA's. LGC supports this allocation with a greater emphasis on technical assistance and coordination with local land use agencies.
LGC is also supporting important legislation, AB 252 by Assemblymember Robert Rivas, which would create a program to incentivize multi-benefit land repurposing. The program would provide funding for projects that would repurpose agricultural land for wildlife habitat, rangeland, floodplains, or similar uses while reducing the amount of groundwater used. SB 552, authored by Senator Robert Hertzberg, supported by LGC as well, would extend to small water suppliers the requirement already applicable to larger water suppliers to prepare an emergency response plan in the event of drought or water shortage. Since many disadvantaged communities are served by small water suppliers, this planning becomes especially important in protecting such communities in times of water scarcity.
Just as preparing for the risk of wildfire is crucial, so too is ensuring that our water supply and quality are sustained. And both are foundational to successfully addressing climate change.
Board Highlight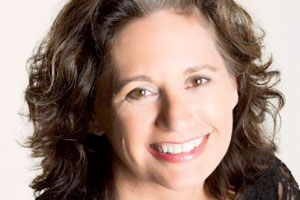 Nevada County Supports Yuba River Health through Ambassador Program
"The river ambassadors are vital protectors of the South Yuba River and its visitors. From greeting and educating first-time river visitors to assist in emergencies, I really don't know what we would do without them," said Nevada County Supervisor Heidi Hall, District 1. "Their work is a highly valued service to this community."
In a typical year, 800,000 people visit Yuba. Though the river has been rising in popularity for some time, 2020 was an unprecedented year, as thousands of new visitors ventured to the Yuba River for the first time to escape quarantine fatigue. The program is intended to teach the influx of visitors how to "love the Yuba like a local."
For the full article please click here
-THE UNION