Building on our past work helping marginalized communities secure public funding, and with support from the Resource Legacy Fund, we launched Funding Navigation for California Communities in 2017. This navigation program, located at FundingResource.org, provides direct assistance and a roadmap to help local government and community leaders identify funding opportunities and develop competitive proposals.
Funding Navigation for California Communities supports local leaders in navigating the complex landscape of affordable housing, sustainable transportation, urban greening, and water resources management to identify viable funding sources best suited for their local needs.
The funding opportunities are organized into eight project types.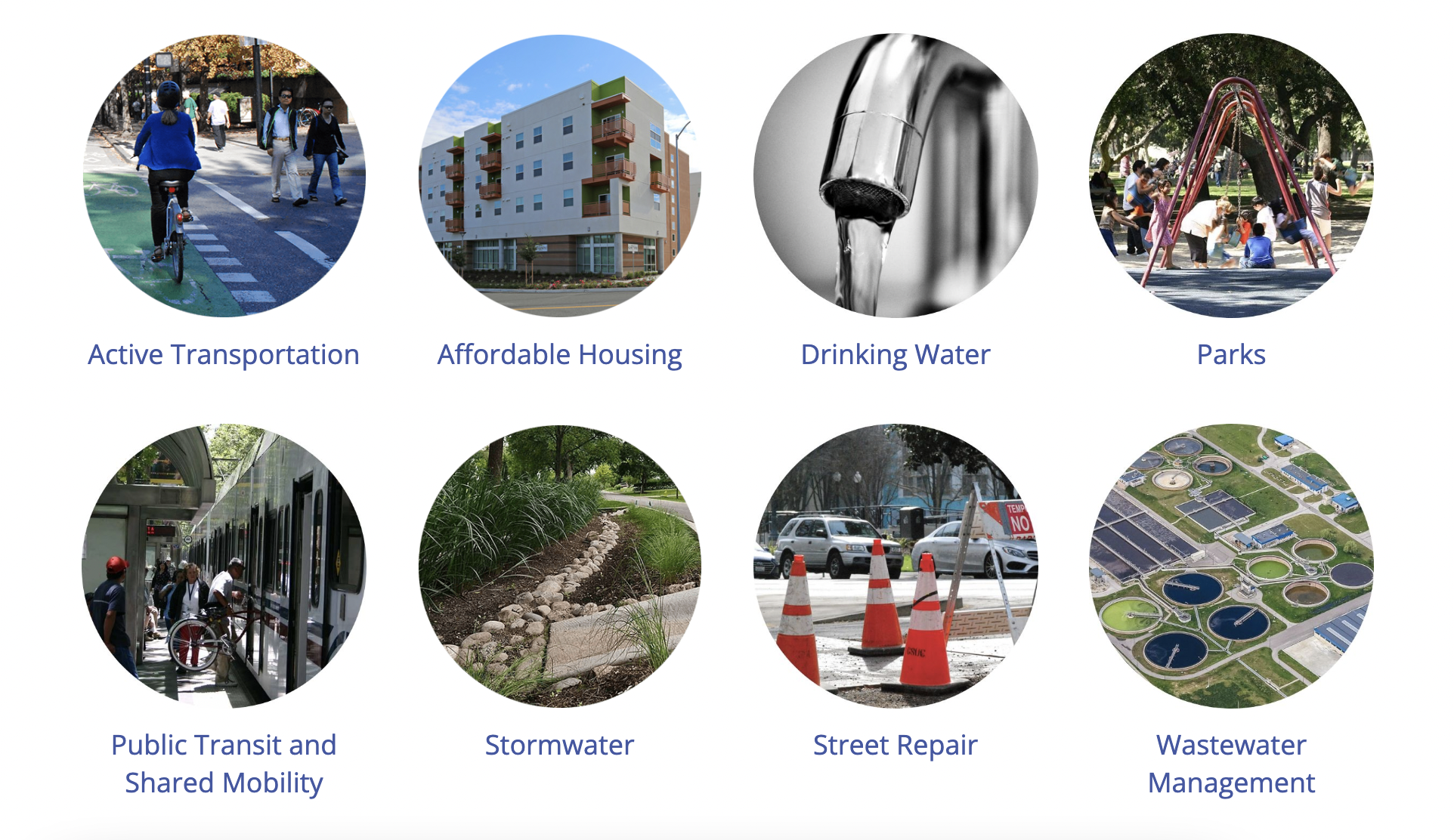 Through the program, communities can receive technical assistance for pursuing funding on a first-come, first-served basis. Our team is also able to provide support to Spanish speakers when needed. To date we have provided support to over 40 communities to apply for $138 million in funding, with $78 million awarded.
Contact us today via FundingResource.org for more information, or sign up to receive regular email updates with upcoming funding opportunities.