The extreme weather events so far this year illustrate the crucial challenges facing our climate and communities. Here at CivicWell we believe in partnership and collaboration, and in that spirit would like to highlight a few ways we can connect with each other in the coming year.
Partner With Us to Apply for the 23/24 Caltrans Sustainable Transportation Planning Grant Program
Submit your inquiry by February 7, 2023
CivicWell staff is available to help interested parties write a competitive proposal at no cost to your agency. If a grant is awarded, we are equipped to provide a wide range of services such as conducting outreach to residents, facilitating the public engagement process, leading or assisting with project management, and producing portions of the resulting plan, study, or report. CivicWell can also support the development of a competitive bid process to identify Technical Consultants for the project.
Please complete this form no later than February 7, 2023 if you are interested in partnering on an application. The deadline to submit applications is fast approaching, with complete applications due on March 9, 2023.
About the Program and Our Assistance
On January 12, 2023, the California Department of Transportation (Caltrans) released the Call-for-applications for the FY 2023-24 Sustainable Transportation Planning Grant Program. The program was created to support the department's mission of providing a safe and reliable transportation network that serves all people and respects the environment. For this cycle, Caltrans has made available a total of $84 million for transportation planning projects statewide.
Through the years, CivicWell has supported the development of a wide range of plans with funding from this program, helping over 85 communities in California. Many of them have used these grants to prepare plans and identify potential projects for implementation.
Our Community Design team has over 20 years of relevant experience in community and transportation planning and has assisted in the completion of a number of active transportation plans, bike and pedestrian plans, traffic-calming and safety enhancement plans, and safe routes-to-school plans, among other studies.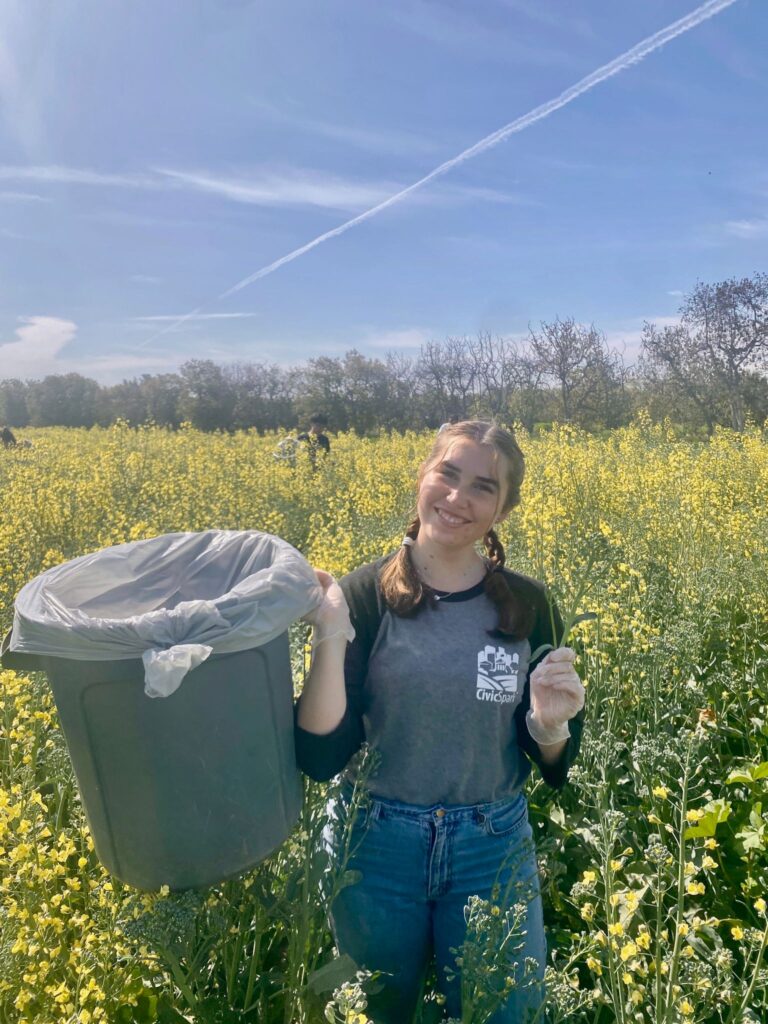 Bring a CivicSpark Fellow to Your Agency
Hosting a CivicSpark Fellow is a proven way to achieve results on your resilience projects. Our latest evaluation report shows that participating organizations are more likely to meet or exceed their project goals.
"We have limited capacity [for community engagement]. Just as a whole there is just so much work to do. We count on [our Fellow] to take it A to Z. He allows [community members] to take all the services they are interested in…Really helped build momentum."
CivicSpark Partner
The 23-24 CivicSpark Partner Application is now live! Our early deadline is February 6, and our priority application deadline is February 17. Please help us share this opportunity with your network. Applying by the early deadline means projects will be first in line for each step of the process, such as interviewing with program staff, contracting, marketing your project on our website, and receiving candidates to interview.
CivicSpark Partners on the benefit of Fellows:
"[The Fellows] are here to help reach out to these communities. We've been able to develop new partnerships based on their work, [which is] very useful."
"What I value about having a Fellow is that the Fellow [is] getting exposed to [equity principles] because CivicWell is teaching them about it or bringing it up. That's how then it gets into the projects and programs we're working on … that's a tremendous resource that CivicSpark can provide, is being the channel for making sure local governments are learning about equity best practices through their Fellows."
"You'll get a ton of really good work … as well as re-energizing yourself and increasing capacity overall."
Present at the California Climate & Energy Forum
This year marks the California Climate Energy Collaborative (CCEC)'s 14th Annual Forum, taking place June 13-14 in Santa Rosa, and a pivotal opportunity to build upon State and federal momentum to innovate and collaborate towards a healthy future for all. 
The 2023 forum will feature a program centered around Investment, Innovation, and Inclusion: Locals Leading a Clean Energy, Climate-Stable Future for All, building upon last year's theme of Accelerating Climate Action and Advancing Justice. We will explore local practices and timely topics, such as ensuring the recent windfall of policy investments is used to foster lasting impact and help address the most pressing local emissions and energy resiliency needs in an inclusive and culturally competent way.
The Call for Session Proposals is now open! CCEC is soliciting proposals until Thursday, February 23 for breakout sessions, panel discussions, tours, presentations, and other interactive activities for the 2023 forum. If you are interested in helping to shape the program, we encourage you to review proposal guidelines and submit a proposal. 
---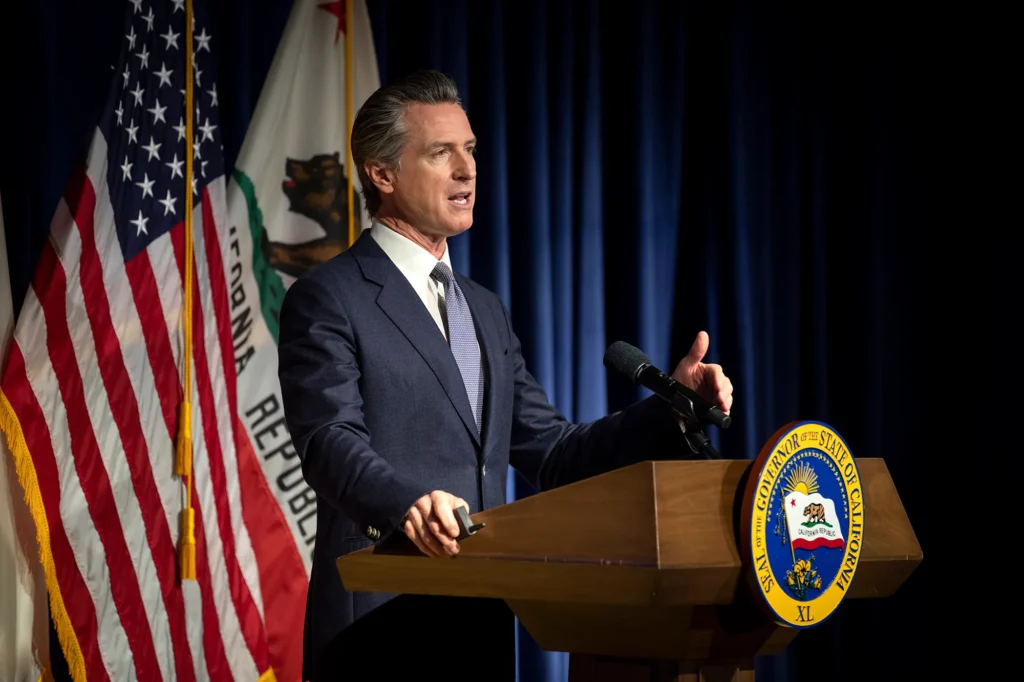 Policy Corner
With the new year also comes the beginning of the state budget process, which kicked off in early January with the release of the 2023-24 proposed budget by Governor Gavin Newsom. "We're keeping our promises," said the Governor. The total amount of the budget is $297 billion, which reflects an anticipated deficit of $22.5 billion and represents a 3.6% reduction compared to last year's budget. The Governor proposed a variety of cuts, deferrals, and shifts, with climate-related programs taking the biggest hits of about $6 billion in total. The budget contains $3.9 billion in "trigger" restorations, meaning that if revenues are greater than projected by January of 2024, funding would be restored for designated programs. Of the potential restorations, $3.1 billion fall in climate and transportation programs and $600 million are in housing programs.
The 2021 and 2022 budgets allocated $54 billion over five years to climate-related programs. The Governor's proposed budget reduces that amount to $48 billion, an 11% decline, but proposes to offset some of the reductions with funding from the federal Inflation Reduction Act (IRA) and Infrastructure Investment and Jobs Act (IIJA). For housing programs, $350 million in general fund support would be cut. The budget does not contain any cuts to homeless assistance programs which totaled $17.5 billion in the 2021 and 2022 budgets.
Other relevant cuts include:
For zero emission vehicles, the budget includes $8.9 billion which is an 11% reduction;
for transportation infrastructure, the budget includes $11.6 billion which is a 16% reduction;
for energy programs, the budget includes $7 billion which is an 11% reduction;
for wildfire and forest resilience, the budget includes $2 billion which is a 3% reduction;
for water and drought resilience, the budget includes $8.6 billion which is a 2% reduction;
for extreme heat, the budget includes $444 million which is a 32% reduction;
for community resilience, the budget includes $1.6 billion which is a 15% reduction;
for nature-based solutions, the budget includes $1.3 billion which is a 14% reduction;
for coastal resilience funding, the budget includes $734 million which is a 43% reduction; and
for climate smart agriculture, the budget includes $1 billion which is an 11% reduction.
Of particular concern to transit supporters are the cuts proposed for transit capital projects and the lack of funding for operating expenses of transit agencies. A host of transit agencies around the state have suffered steep drops in patronage due to the pandemic and have remained fiscally afloat due to significant federal funding. As Senator Scott Wiener put it: "There are a lot of people in general, and a number of people in the Legislature, who are deeply concerned with the future of transportation given the fiscal cliff that agencies are going to experience in the next one to two years as federal emergency funds run out, but ridership has not fully rebounded yet. It could lead to significant service cuts, which is a downward death spiral for some of these agencies."
In mid-January, the Senate Budget Committee initiated the parade of budget hearings which will occur over the next few months with an overview of the Governor's proposed budget. The Legislative Analyst (LAO) called the Governor's budget approach "prudent" while concluding that the 2023-24 state deficit will be $18 billion, about $4.5 billion less than the estimate of the Department of Finance. Nonetheless, the LAO recommended that the Legislature cut $14 billion more from the budget than the Governor has proposed due to uncertainty about revenues coming into the state over the next year and a half. Among comments made by Senators were those made by Senator Maria Elena Durazo criticizing the cuts to public transportation and Senator John Laird who wondered how to recover from the devastation along the coast in his district when the funding for coastal planning and protection is proposed to be cut by 43%.
Budget subcommittee hearings will continue through the next three months, and the Governor will offer an updated proposal called the "May Revise" in mid-May. Roughly a month later, by June 15, the Legislature must send the Governor a balanced budget and the Governor must sign the budget into law by July 1. It can be a wild ride, so fasten your seatbelts.
---
Board Highlight

Announcing the 2023 CivicWell Board Officers
We are pleased to share that our 2023 Board Chair will be Humboldt County Supervisor Mike Wilson. Nevada County Supervisor Heidi Hall will be the new Board Vice-Chair, and Santa Barbara County Supervisor Das Williams will be Secretary / Treasurer. 
Catherine Blakespear, former Mayor of Encinitas and now California State Senator, is stepping down from her role on the Board. Tom Butt, former Mayor of Richmond, is now a Member Emeritus. We extend our deep gratitude both of them and to Kern County Supervisor Leticia Perez. Leticia served as our most recent Board Chair and will continue on the Board.
We hope you will be able to attend the 2023 CivicWell Policymakers Conference and meet our Board in person!